Strategy
Passion For Sports Helps Drive US Wealth Firm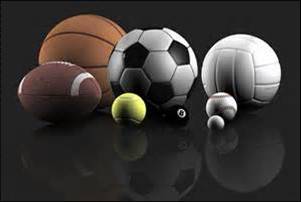 This news service has come across cases of wealth businesses catering to sports, media and entertainment sector clients, often with unusual and short earnings windows.
When a wealth manager decides to build a program specifically aimed at student athletes, it helps that the person driving the project has got the sporting scars and experiences to prove they know what's involved.
With Tom Salvino, chief executive at Performance Wealth, his early background as a wrestler at The University of Notre Dame, and the sports prowess of his children, is good preparation for a recently announced venture. The RIA said a few days ago it was starting its alliance with student athletes. The organization started the Performance Wealth Student-Athlete NIL Alliance, with 17 student-athletes from colleges and universities around the US.
Through the program, Performance Wealth hopes to provide financial literacy training and education that will prepare sportsmen and women for their future careers and give them tools to help achieve financial success.
"People could not make a lot of money [from sports] 30 or 40 years ago and they are now making a lot of money," Salvino told Family Wealth Report. This explains why such individuals need expert advice and guidance, given the specific nature of their earning profiles, he said.
"We are trying to educate them and teach them [sportsmen and women] to be good stewards of their wealth. This isn't something that comes naturally. It is also fun for me to give back to young people. I feel very blessed," he said.
The firm's program is not an isolated example. This news service has come across cases of wealth businesses catering to sports, media and entertainment sector clients, often with unusual and short earnings windows. Without guidance, mistakes can happen. For example, there is a firm called Cyndeo Wealth Partners that is focused on NFL players. Another example is TRUE Capital Management, a firm that recently merged with Cresset Asset Management. TRUE looks after over 350 clients, including Deandre Ayton, Robert Griffin III, Marshawn Lynch, Nneka Ogwumike, Kelsey Plum, Albert Pujols, Logan Ryan, Richard Sherman, Breanna Stewart, and Diana Taurasi.
Fiduciary shift
The Performance Wealth business functioned as a broker-dealer for more than 25 years, but in response to clients' requests, what is now Performance Wealth became an independent fiduciary firm.
Clients today are informed and knowledgeable and want to work with a fiduciary that is independent of Wall Street banks, Salvino said. "That's a story that resonates today," he said.
Asked about the work his firm does with professional athletes, Salvino said that a problem in the past is that a lot of sportspeople can end up broke after 10 years of leaving a sport. Salvino said he wants to help them avoid that outcome. "It is about empowering them to really learn to control their finances," he said.
An issue is that sportsmen/women tend to be totally focused on their sports training, and lack the time to devote to issues such as finance, so targeted training on this subject is important.
"The ultimate goal [for them] is financial freedom…to be able to live the life that they want," he said.
"Sports people are very competitive and very confident….they must learn to listen to others and be humble enough to see that they don't know everything. This is something that you also see with very successful entrepreneurs, surgeons, etc. You cannot do it all."
Salvino explained that besides his own sporting passions, his daughter Grace Salvino played soccer at The University of Michigan and just graduated from The University of Chicago MBA School; his daughter Sara Salvino played soccer at The University of Chicago and is now in graduate school at Vanderbilt; his son Alex Salvino is now a soccer player at The University of Notre Dame, and other son Brian Salvino plays soccer for The College of Holy Cross in Boston.