Strategy
Argent Financial Partners With Pinnacle Wealth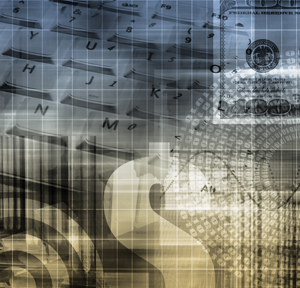 The partnership connects a business overseeing $35 billion of client money and one with $550 million. The pact aims to deliver fiduciary-based wealth and trust services.
Pinnacle Wealth, a newly-formed registered investment advisor, and Argent Financial Group, the wealth manager based in the Southern states of the US, have formed a strategic partnership. The firms will deliver fiduciary-based wealth management and trust services to individuals, families, businesses, non-profits and philanthropic organizations.
Under the agreement, Pinnacle Wealth's clients will continue to be served by the existing Pinnacle Wealth professional staff. These clients also have access to Argent's experts and services, including trusts and estate planning, investment management, employee share ownership program, retirement plan administration and consulting, funeral and cemetery trusts, charitable organization administration, oil and gas (mineral) management and other financial services.
Argent Trust Company may serve as trustee for certain clients of Pinnacle Wealth. Argent Trust vice president and trust officer David Russell will serve as lead relationship manager for these trust clients. Russell, who opened Argent's Ridgeland office, spent 17 years with Pinnacle Trust where he served as senior vice president and trust officer.
Pinnacle Wealth is led by Martin Palomo, president and chief investment officer; Carol Brock, chief operating officer and chief compliance officer; Cris Dockery, director of corporate retirement plans; and Reid Davis, senior investment director and senior wealth management advisor. These principals acquired Pinnacle Wealth from Pinnacle Holdings LLC and engaged Argent Financial Group as part of that transaction.
"Martin, Carol, Cris and Reid exemplify what it means to act as a fiduciary and to deliver exceptional service and results for clients," Argent Financial Group CEO Kyle McDonald, said. "Their proven track record, commitment to excellence and ability to design unique, customized solutions are exactly what we look for in a wealth management partner. This collaboration reinforces Argent's commitment to the Mississippi market, and we look forward to a long and prosperous relationship with Pinnacle Wealth's professional staff and valued clients."
"In Argent, we found exactly the right company and group of leaders who share our values, work ethic and dedication to client satisfaction," Palomo said.
Argent's Ridgeland office and Pinnacle Wealth plan to move to a shared office space later this year.
Pinnacle oversees more than $550 million of client money; it was originally formed in 1997 as an independent trust company before converting to an RIA in 2020. Argent, which is a much larger group in terms of assets - it oversees more than $35 billion of client funds – is based in Ruston, Louisiana and was formed in 1990.