People Moves
Summary Of North America Moves In Wealth Management - March 2021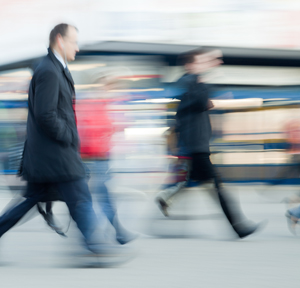 Main Street Financial Life Advisors, a wealth management firm with more than $163 million in assets under management, joined Carson Partners. The firm was founded by J Joseph Roman, managing director, senior wealth advisor, in 1999. In addition to Roman, the team includes principal/wealth advisor Matthew J Kulpa, and associate wealth advisor Joel M Davis, who are supported by a number of other professional and administrative staff. The business is in Moorestown, New Jersey.
Pitcairn promoted Andrew Busser to the role of president, family office. In this newly-created role Busser leads Pitcairn's team of 22 client service, growth and communications professionals. Since joining the firm in 2015, Busser has championed increased focus on the Pitcairn client experience. He has worked with clients, prospective clients and industry leaders to raise awareness of its Wealth Momentum® service model.
After three years in the top job, Avaloq's chief executive, Juerg Hunziker, stepped down, a move that came after Japan's NEC bought the banking and wealth technology business. Hunziker stayed on as a senior advisor and was replaced by group executive board members Martin Greweldinger and Thomas Beck as co-CEOs.
Raymond James promoted Michelle Lynch as senior vice president, investments, and Tampa Bay complex manager for Raymond James & Associates (RJA) – the firm's employee advisor channel. Lynch oversees the Tampa Bay Complex (group of branches), which includes RJA financial advisors and branch associates throughout Tampa, St Petersburg and Clearwater, Florida. She succeeded former Tampa Bay CM Doug Brigman, who was recently named president of Raymond James' Insurance Group.
A Tampa native, Lynch has been with Raymond James for more than 17 years. Prior to the new role, Lynch was VP, private client group sales manager, working with RJA's regional directors and branch managers to recruit advisors and deliver high impact practice management and client engagement support.
Wilmington Trust appointed Abby Mrozinski as head of global capital markets, reporting to Bill Farrell, head of institutional client services. The US firm's long-time head of GCM, Jack Beeson, recently said he was retiring after serving Wilmington Trust and parent company M&T Bank for more than 38 years. Mrozinski has served as chief financial officer for the firm's wealth and institutional client services for the past four years and has guided institutional clients for more than 15 years.
JP Morgan appointed Kristin Schaefer as executive director, leading its private banking business across Utah and Idaho. Schaefer, who is based in Salt Lake City, leads a team of local advisors responsible for delivering guidance across investing, philanthropy, family office management, credit, fiduciary and advisory services. She reports to Geoff Barker, JP Morgan Private Bank Market manager for the Rockies region.
Rockefeller Capital Management appointed Andrea Lawrence as head of philanthropy within the firm's global family office. Lawrence, who reports to Heather Flanagan, head of trust fiduciary and family office services, is based in Philadelphia, Pennsylvania. Prior to the new role, Lawrence worked at Tapestry Advisors, an independent family office and philanthropy consulting firm, which she founded in 2007. Prior to that, she had various leadership roles managing estate planning at Ballamor Capital Management and Calibre, Wachovia's family office.
The firm also brought in a team to its fold, based in San Antonio, Texas. The team, called Martin Lawyer Daniels, is led by Elmer Martin, managing director and private wealth advisor, Patty Lawyer, MD and private wealth advisor and Brett Daniels, first vice president and PWA. The team also includes associate vice presidents and senior client associates Judith Fernandez and Sylvia Hydrick, as well as client associate Terry Pawelek. The team came to Rockefeller from Merrill Lynch Wealth Management.
UBS Wealth Management USA, part of UBS, brought in a new group based in San Diego, California. The team at Dawson Wealth Management Group is led by financial advisor Edward Dawson and includes associates Adrianne Hoy, Kyle Dawson, Patty Bribiesca and Katherine Tawoda.
Baird added Doche Financial Consulting Group to its wealth management office in Scottsdale, Arizona. The three-person team came from Wells Fargo and includes Lisa Ladds Doche, who serves as a managing director and financial advisor. She is supported by Ron Demers, PWM financial planner (AFA) and Maggie Loe, senior client specialist.
PIMCO, the fixed income investment manager, appointed Michèle Flournoy, an expert in US defense policy and national security issues, to join its global advisory board. The group is made up of senior political leaders and central bankers from around the world. Flournoy served as Under Secretary of Defense for Policy in the Obama Administration and as Deputy Assistant Secretary of Defense for Strategy in the Clinton Administration. She is managing partner of WestExec Advisors, which she co-founded with US Secretary of State Antony Blinken, and former co-founder and CEO of the Center for a New American Security. In her role as Under Secretary of Defense for Policy, Flournoy was the principal advisor to the Secretary of Defense in the formulation of national security and defense policy, oversight of military plans and operations, and in National Security Council deliberation; she represented the US in defense policy engagements around the world.
The PNC Asset Management Group, which provides investment, planning, banking and fiduciary services to wealthy individuals and institutions, named a new chief investment officer: Amanda Agati. She took over from Mark McGlone, who retired after a 40-year career.
Agati served as an institutional investment strategist before assuming her current role of chief investment strategist in 2017. As CIO, she oversees all investment strategy-related activities for PNC's personal and institutional asset management businesses. She also leads a team that frames tactical and strategic asset allocation guidance of client portfolios. She manages the evolution of investment processes, provides thought leadership on key investment matters, and is the author of numerous publications.
A new financial advisory firm, Amplius Wealth Advisors, founded by ex-Merrill Lynch personnel, was launched in Blue Bell, Pennsylvania. Its founders most recently worked for The Liebman Marks Group, a boutique wealth management group within Merrill Lynch Wealth Management. Amplius Wealth Advisors has a team of eight professionals, including four advisors. The advisors are Samual Liebman, founding partner and chairman/wealth advisor; Matthew D Liebman, founding partner and chief executive/wealth advisor; Aaron Marks, founding partner and chief strategy officer/wealth advisor, and Patrick J Swift, vice president of wealth planning/wealth advisor.
Argent Financial Group appointed Megan Simank to join the Argent Trust Company business as vice president and trust officer in the Austin office. She is responsible for administering and developing trusts and estate planning strategies for businesses and individuals. Simank reports to market president David Redding.
Prior to this role, Simank worked for five years at Wells Fargo Bank in Austin, where she served as the Mid-Atlantic team leader, vice president and estate settlement administrator. Before that, she practiced law for six years, most recently at Granstaff, Gaedke & Edgmon.
Wedbush Securities named Elan Hiutin as managing director for investments. He is based at the firm's Los Angeles headquarters in advance of expanding into the Pasadena market. Hiutin reports to branch manager Andrew Hutcheson.
The global co-head of Goldman Sachs's asset management arm, Eric Lane, left the US firm after more than 25 years. Lane joined from Tiger Global Management as partner, president and chief operating officer, a newly-created role.
Fiduciary Exchange, the insurance sector network, appointed Scott Bowers as chief strategy and distribution officer. He joined FIDx's senior management team. Prior to this, Bowers was national sales director in the retirement insurance group at BlackRock, where he worked for the last 13 years. Before BlackRock, he served as a variable annuity specialist at ING, supporting financial advisors and managing the firm's sub-advisory relationships in two of the nation's most affluent wealth management markets.
Rockefeller Capital Management brought PBS Wealth Partners into its embrace. The team is based in Newport Beach, California. The RCM team is led by managing director Nathan Crair. PBS Wealth Partners is led by Alpesh Patel, MD and private wealth advisor, Matthew Birkett, senior VP and private wealth advisor and Darren Siegrist, VP and private wealth advisor. The team of five joined from Merrill Lynch Wealth Management.