UHNW Institute
The Ten Domains Of Family Wealth - Taking Another Look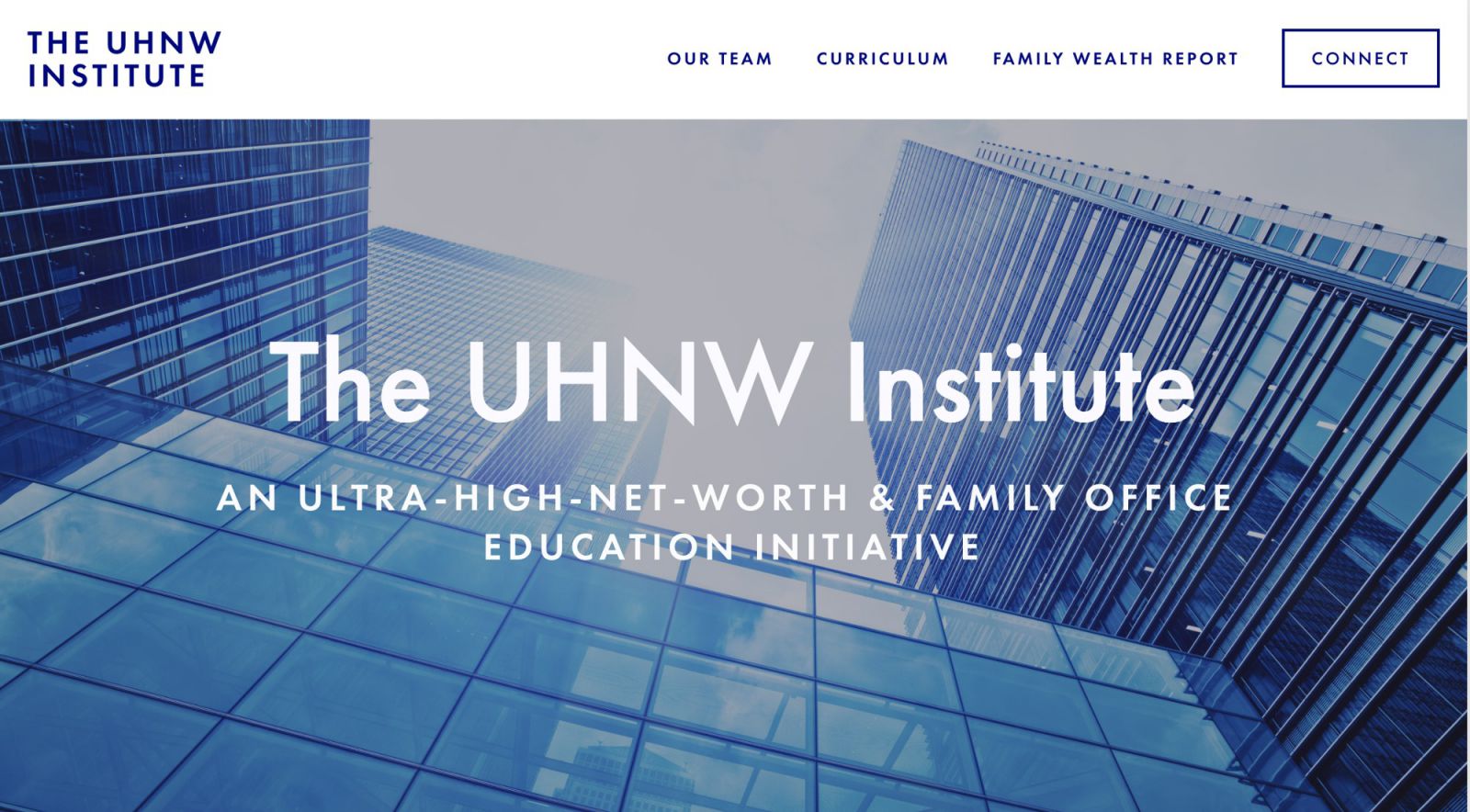 Here is another look at the recently-launched new learning and development framework from the UHNW Institue.
The UHNW Institute, the US-based think tank, has published its white paper guide, The Ten Domains Of Family Wealth, which goes into deep detail on matters facing advisors and families. The organization first announced this initiative more than a month ago.
The 16-page paper sets out the "domains" that advisors and UHNW families must embrace: The Advisor-Client Relationship; Integrated Financial Management; Estate Planning and Legal Issues; Risk Management; Governance and Decision-Making; Leadership and Transition Planning; Learning, Development, and the Rising Generation; Family Dynamics; Health and Well-being, and Social Impact and Philanthropy.
In addition, the white paper creates a hypothetical case study in the form of the "Medford Family". The study walks through the journey of how the Medfords made their wealth, the transitions and changes leading up to building a multi-family office, through to issues around estate planning, how the Medfords had to handle risk, and the way the family governs itself and communicates.
The case study puts flesh on the bones of the domains by using concrete examples to explain why these domain areas are important.
Family Wealth Report is the exclusive media partner of the Institute, and is proud to help in the work of encouraging new ideas and best practice in North America's wealth management arena. To see more about the Institute, click on this link.