Strategy
RBC Wealth Management Merges Houston, Dallas Operations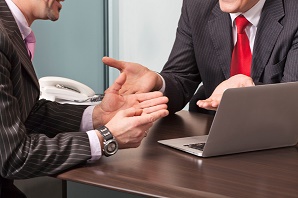 The operations have been formed to create a larger Texas complex.
RBC Wealth Management has combined its Houston and Dallas operations to form the new Texas complex.
The new complex, which will be the largest complex in the firm, will be led by Andy Teller, currently the complex director in Dallas. Teller has led the Dallas complex since 2005, it said in a statement.
"The creation of the Texas complex is a thrilling undertaking," said Tom Sagissor, president of RBC Wealth Management – US. "Texas is a very important market and we need a cohesive strategy and a focused leader to help us grow our business in the state."
The Texas complex includes 13 branches in Austin, Dallas, Tyler, Fort Worth, Midland, San Antonio, Frisco, Longview, Sugar Land, Houston, West Houston, Houston Galleria, and Oklahoma City, Oklahoma.
The complex has a total of 240 employees, including 140 financial advisors.
Recently, this publication reported that RBC Wealth Management had launched its first ever national advertising campaign in the US, which will continue through 2019.