Strategy
The Importance Of Scheduling Preventive Screenings, Check-Ups For HNW Individuals And Family Offices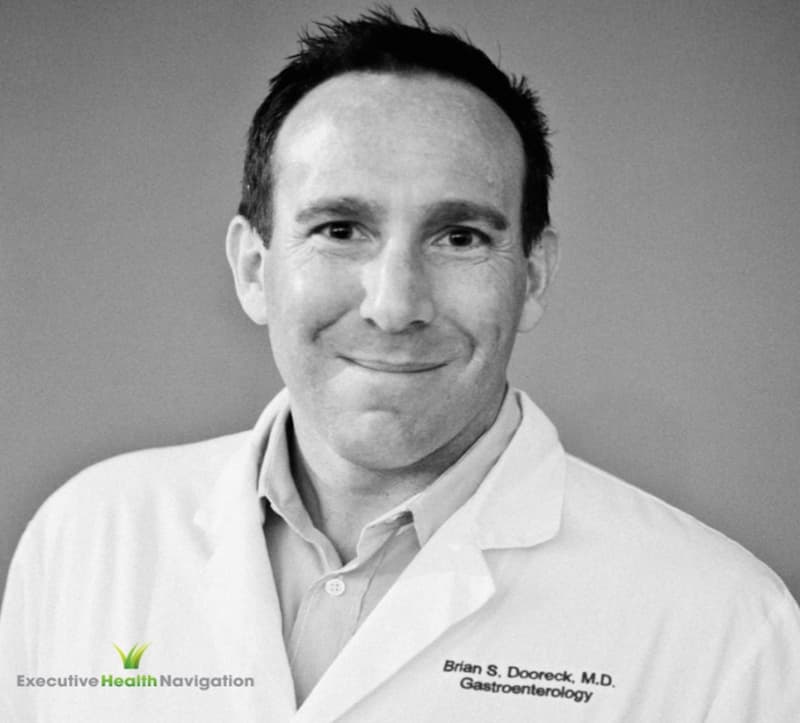 This is a fourth in a series of articles about healthcare and health management increasingly intersecting with wealth management.
The following article, from Brian Dooreck, MD, president and founder of Executive Health Navigation, continues an examination of how the worlds of health and wealth cross over. The author discusses the importance of regular screenings and check-ups for high net worth individuals which can catch health conditions before they become chronic. The editors are pleased to share this content; the usual disclaimers apply. Email the editor to respond at tom.burroughes@wealthbriefing.com
Introduction
For high net worth individuals and family offices, preserving wealth and maintaining a healthy lifestyle is paramount. As wealth increases, so does the need for comprehensive healthcare planning to safeguard financial assets and physical wellbeing. This article explores the significance of scheduling preventive screenings and check-ups for high net worth individuals and family offices and how it can lead to better health outcomes and enhanced financial security.
1. The impact of preventive screenings on health
Preventive screenings are crucial in detecting potential health conditions early, enabling timely intervention and treatment; for high net worth individuals who often have demanding lifestyles and significant responsibilities; neglecting health check-ups can be all too common. However, research demonstrates that regular preventive screenings can significantly reduce the risk of chronic diseases and improve overall health.
Preventive screenings can result in early detection of conditions such as hypertension, diabetes, and certain cancers. Such early detection improves health outcomes and reduces healthcare costs associated with advanced-stage treatments.
2. The intersection of wealth and health
The correlation between wealth and health has been the subject of extensive research in recent years. While financial prosperity opens doors to various opportunities, it can also lead to unique health challenges. High net worth individuals often face increased stress levels, irregular work hours, and limited personal time, which can negatively impact their health.
Wealthier individuals tend to have better access to healthcare resources. Still, they may only sometimes utilize them optimally due to time constraints or lack of awareness. As such, family offices and high net worth advisors are crucial in encouraging their clients to prioritize preventive screenings and check-ups as part of their comprehensive health and wealth management strategy.
3. Tailored healthcare planning for HNW individuals
One-size-fits-all healthcare solutions may not suffice for high net worth individuals who often have specific health concerns and risk factors. By proactively scheduling preventive screenings and check-ups, family offices and advisors can work with healthcare professionals to tailor personalized health plans that address individual needs.
In a growing trend of concierge medicine, affluent individuals gain access to specialized medical care and personalized attention. This approach ensures regular check-ups and provides a dedicated healthcare team well versed in the unique health challenges faced by high net worth individuals.
4. Ensuring business continuity and financial security
For family offices managing multi-generational wealth, the health of key family members is directly tied to the long-term success of the family enterprise. Failure to address health issues promptly can lead to disruptions in business operations and potential financial setbacks.
Integrating health considerations into family office planning is essential. Successful family offices recognize the value of proactive healthcare management to ensure business continuity and long-term financial security.
5. Embracing technological advancements
In today's digital age, technology is pivotal in transforming effective healthcare delivery on many levels, on both the provider's and the patient's sides. High net worth individuals and family offices can leverage telemedicine services to conduct virtual consultations and monitor health remotely. This allows busy individuals to stay on top of their health without compromising their work commitments.
Conclusion
For high net worth individuals and family offices, safeguarding wealth and health go hand in hand. Scheduling preventive screenings and check-ups is a crucial step in ensuring early detection of health issues, enabling timely interventions, and preserving financial prosperity. By embracing personalized healthcare planning, integrating health considerations into wealth management strategies, and leveraging technological advancements, high net worth individuals can pave the way for healthier and more secure futures.