Strategy
Keep Track Of Medical Records: Guidance For Family Offices, HNW Advisors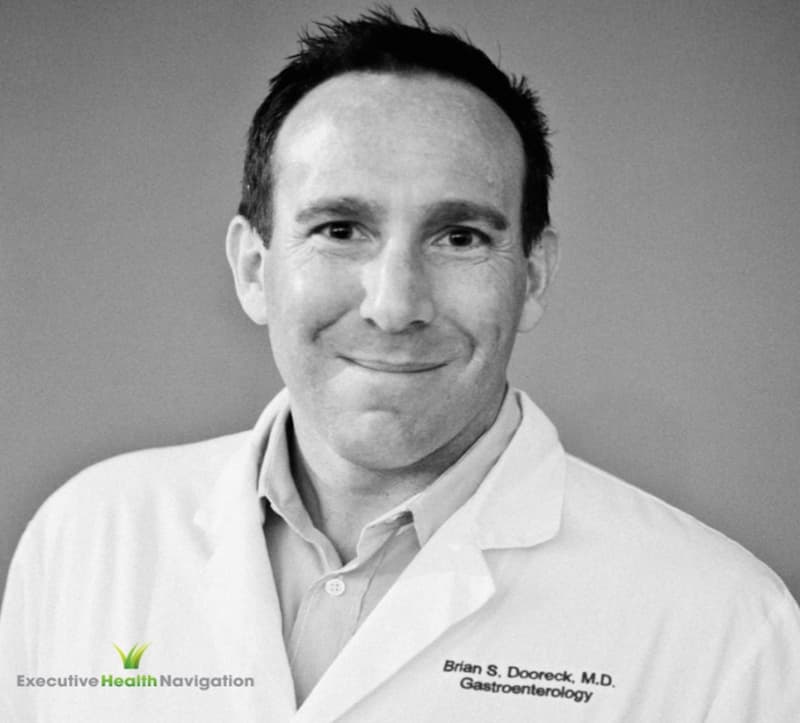 This is a third in a series of articles about healthcare and health management increasingly intersecting with wealth management. 
The following article, from Brian Dooreck, MD, president and founder of Executive Health Navigation, continues an examination of how the worlds of health and wealth cross over. In the face of increasing digitization, the author examines what primary care physicians need to consider in order to ensure security, accessibility and protect patient privacy. The editors are pleased to share this content; the usual disclaimers apply. Email the editor to respond at tom.burroughes@wealthbriefing.com
Introduction
Managing and safeguarding medical records has become increasingly important in today's fast-paced and technologically advanced world. For family offices and high net worth advisors, this responsibility is compounded by the complexity of handling medical information for multiple family members and clients. Over the last five years, the significance of efficiently organizing and keeping track of medical records has been underscored by various developments in the healthcare industry, data privacy concerns, and the rise of digital health solutions. This article explores the importance of maintaining comprehensive medical records and presents strategies to ensure the security and accessibility of these critical documents.
1. The evolution of medical record-keeping
The healthcare landscape has undergone significant changes in recent years, and the way medical records are created, stored, and accessed has evolved accordingly. The transition from paper-based to electronic health records (EHRs) has streamlined data management and facilitated collaboration between healthcare providers. However, this digital transformation has also introduced new challenges such as data breaches and cyberattacks. Family offices and high net worth advisors handling sensitive medical information must protect their clients' privacy and security.
2. Data privacy concerns
The emergence of sophisticated cyber threats has raised serious concerns about data privacy and the potential misuse of medical records. Over the past five years, the healthcare industry has witnessed several high-profile data breaches, exposing millions of patients' personal and medical information. For family offices and high net worth advisors, the implications of such violations can be devastating resulting in financial losses and damage to their reputation and trustworthiness.
These professionals must stay abreast of data protection regulations and collaborate with reputable healthcare providers who prioritize robust security measures. Regularly reviewing and updating internal data protection policies and procedures is vital to safeguarding sensitive medical records from unauthorized access.
3. The role of digital health solutions
Digital health solutions have transformed how medical records are managed and accessed. Mobile health applications, patient portals, and wearable health monitoring devices have empowered patients to take control of their health information. As family offices and high net worth advisors seek to provide comprehensive support to their clients, understanding and embracing these technologies can be beneficial.
Encouraging clients to adopt secure and reputable health apps can help consolidate medical data, making accessing essential health information in real time more accessible. Additionally, advising clients on encrypted communication platforms with healthcare providers can foster efficient and secure exchanges of medical records.
4. The value of comprehensive medical records
Maintaining comprehensive medical records offers numerous advantages to both individuals and their advisors. For family offices, a complete understanding of their client's medical histories can enable more informed decision-making, mainly regarding financial planning and insurance coverage. Complete medical records also facilitate coordination between various healthcare providers, ensuring that the client receives holistic and personalized medical care.
Easy access to their medical records empowers individuals to participate in their healthcare decisions. It enables them to track their health progress, monitor chronic conditions, and identify potential issues early on. High net worth individuals often lead busy lives, so having a system to keep track of medical records can significantly simplify their healthcare management.
Conclusion
Over the last five years, the importance of keeping track of medical records for family offices and high net worth advisors has become more evident than ever. The evolving healthcare landscape, data privacy concerns, and the emergence of digital health solutions all emphasize the need for a proactive approach to managing medical information securely and efficiently.
Family offices and high net worth advisors can play a pivotal role in safeguarding their clients' health and financial wellbeing by implementing robust data protection measures, embracing digital health solutions, and promoting the value of comprehensive medical records. In doing so, they can foster stronger relationships with their clients while ensuring that healthcare decisions are informed, timely, and tailored to meet individual needs.