People Moves
Who's Moving Where In Wealth Management? – JP Morgan Private Bank, Raymond James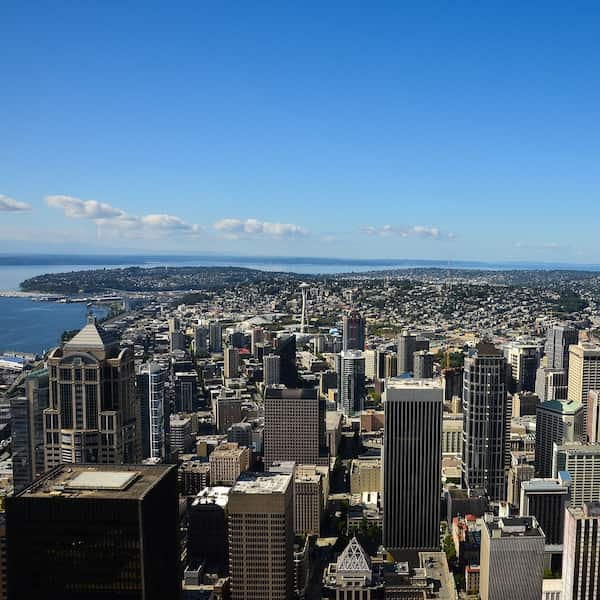 The latest moves and appointments in wealth management in the Americas.
JP Morgan Private Bank
JP Morgan Private Bank has appointed a former Citi Private Bank trio of advisors. They are based in Seattle, Washington.
The advisors collectively oversaw more than $2 billion in client assets in their prior positions at Citi Private Bank.
The joiners are Olive Goh, James Harding and Jorge Valcarcel. They report to Tim Howell, managing director and Seattle market manager at the private bank, it said in a statement yesterday.
"The Pacific Northwest remains an important region for the private bank, and in Seattle we continue to see opportunities for our team to grow," David Frame, chief executive, JP Morgan US Private Bank, said.
"Our entrepreneurial spirit gives advisors the ability to drive and grow their business and, as a result, we have seen continued growth throughout the West region, including Puget Sound," Olivier de Givenchy, MD, region head of the West for JP Morgan Private Bank, said.
The US firm has served the Seattle market for more than 130 years. The private bank globally looks after more than $2 trillion of client assets.
Raymond James
Raymond James has welcomed financial advisor Eric Hanson to its employee advisor channel, in Bethesda, Maryland. Hanson comes from UBS Financial Services.
At UBS, Hanson managed approximately $238 million in client assets. He is joined by senior client service associate Caitlin Cooney. The team operates as Hanson Wealth Management of Raymond James, providing strategic financial and retirement planning guidance to a variety of clients, including business owners, non-profit organizations and corporate retirement plans.
Hanson's has worked in financial services for more than 20 years, working at UBS for 17 of them. He spent the first two years of his career subsequently at PFS Investments and Salomon Smith Barney before serving clients at Johnston Lemon & Company for four years. His credentials include a bachelor's degree in business management from York College of Pennsylvania and the Chartered Retirement Plans SpecialistSM professional designation.