Strategy
Prescient Pirker: Wealth Management Observer Gives Verdicts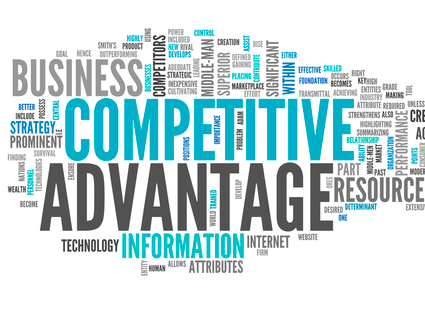 FWR's US correspondent, Charles Paikert, recently sat down with a figure in the wealth management space who has strong and clear views about a number of big firms, their strategy and transactions.
Alois Pirker is one of the most knowledgeable observers of the wealth management business. The Austrian native covered the industry for Boston-based research firm Aite Group for more than 16 years and most recently was research director for the firm's wealth management practice.
After Aite was sold to private equity firm Pamlico in 2021, Pirker decided to strike out on his own as a strategic consultant. Pirker Partners opened for business this month, partnering with London-based The Wealth Mosaic, a tech and data-oriented consulting and research company.
Pirker shared his always candid – and often prescient – insights regarding the industry with Family Wealth Report, in an interview condensed and edited for brevity.
What's your vision for your new firm?
Market needs are evolving quite rapidly. I want to provide strategic advice to help firms respond to the changes they will be facing and in order to position themselves better. As the market evolves, new approaches are going to be needed in investment management, mass customization and data management.
What are the key issues facing the wealth management business?
Companies need to be more horizontal, but too many still operate in product-silos. There has to be more customization and unbundling. The industry has to expand beyond plain vanilla product types. While there has been more diversity of product types, the process is not as streamlined as it should be.
We are already seeing and will continue to see a repositioning of the various market participants along the wealth management value chain. The key question is who captures what share of the client fee.
Wealth management firms need to own more of the value chain, which requires revisiting the question of what needs to be controlled and customized for the firm and what needs to be outsourced. Vendors have to adjust accordingly, which some WealthTech firms will find hard to accomplish.
Why do you think Goldman Sachs' entry into the RIA business, following its acquisition of United Capital three years ago, has been so lackluster?
It may not be in their DNA. Goldman Sachs is a trading firm. The retail advisory business is not a cash cow, and may be a bit of a stepchild, especially when the firm has so many other challenges.
For investment bankers, products go in and out of style. Like a race car driver, bankers are either at full speed or take their foot off the pedal. That doesn't work in the RIA business. You have to go at a steady pace.
CI Financial has also pulled back after their RIA spending spree in 2020 and 2021. What are their prospects?
CI might have missed the window a bit with an IPO. It might be a better deal for them to sell their RIA assets to an aggregator. I think a sale is more likely than an IPO.