Real Estate
Florida's Strong Real Estate Story Needs Expert Guidance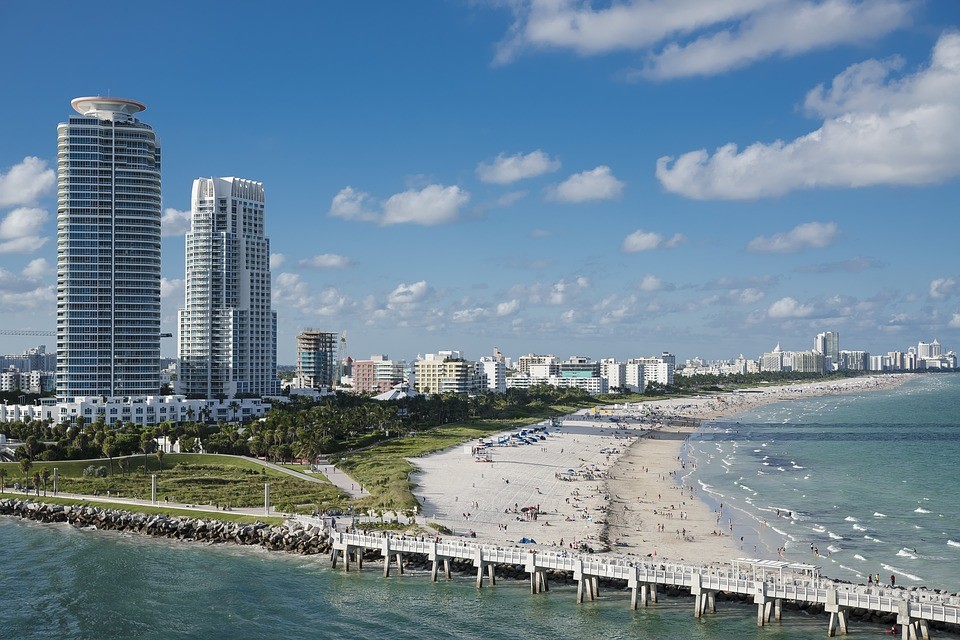 FWR talks to a real estate investment and development specialist that has recently rolled out a fund in Europe and is broadening its international appeal so that more investors can capture the Florida story. The state's boom has not been without risks, however.
Wealth management firms have moved staff to Florida, set up businesses there and courted the Sunshine State's cohort of high net worth clients. An absence of a state income tax and a perceived business-friendly culture seem to work.
Of course, Florida's growth carries a price – its rich wetlands are important habitats which have been endangered in the past by clumsy development. Cities such as Miami haven't always shared in prosperity and crime and deprivation remain problems. But it's been hard to ignore the positive noises coming out of the US Southeast in recent years. And real estate reflects that. According to the All-Transactions House Price Index for Florida, the index has, as at the end of September 2022, risen almost 46 per cent from five years ago (source: St Louise Federal Reserve). For the whole of the US, the index rose 36 per cent over that period.
Riding the Florida real estate escalator might seem a cinch, but it's anything but – not least because of the risk of over-confidence that the trend is going to endure without a problem. There's no substitute for expertise built from working in the area.
So argues Bernard Wasserman, president of real estate investment advisory firm Participant Capital, a firm founded in 2011 with more than $210 million of assets under management. Participant Capital provides registered investment advisors and their clients with direct access to a range of multi-family and mixed-use development projects in Florida and Puerto Rico.
"Overall, I think that key Florida metros are well positioned to continue to attract stable individual and corporate migration, creating a medium- to long-term opportunity in Florida real estate. Private real estate is best positioned to capitalize on this and being less reactive to short-term shocks they can dampen near-term portfolio volatility," Wasserman told Family Wealth Report.
The firm operates as the investment advisory arm of a well-established Miami development firm, Royal Palm Companies (RPC). RPC has been a fixture in the South Florida market for 40-plus years building multi-family, residential and mixed use low to high-rise units in South and Central Florida. Participant Capital was created by RPC's founder, Dan Kodsi, to provide high net worth investors with access to their ground-up developments.
"We believe growth in this market will continue to be strong for the foreseeable future," Wasserman continued. "There are two key factors pushing demand – shortage of housing coupled with significant and persistent migration. The shift to remote work has provided people with greater freedom and flexibility, and they're choosing to move to Florida, where they can enjoy a higher quality of life, along with a much lower tax burden, the latter of which allows them to scale up."
"Even though South Florida, Tampa and other markets are in high demand, wealthy buyers can afford to spend more as compared to higher-tax states in the Northeast and California, where out-migration is occurring. In addition to remote work, we're seeing many large businesses such as Goldman Sachs, Blackstone, Uber, Spotify and Microsoft relocate a portion of their operations to Florida. These employers bring high-paying jobs, creating a multiplier effect of rising employment across the local economy while also boosting the median household income," he said.
Wasserman said Participant Capital is expanding rapidly, with a focus on the Latin American community. Latin American investors, who are familiar with RPC's luxury Miami developments, were the first to invest in Participant's Cayman fund, he said.
European play
Recently, Participant launched a Luxembourg RAIF (Reserved Alternative Investment Fund), with an initial offering of an open-ended fund that is targeting European investors in Switzerland, Scandinavia, Spain and the UK. The five-year plan is to raise half a billion (dollars).
Participant Capital's funds provide investors with access to RPC's developments, including large-scale highly amenitized residential buildings such as the Paramount Miami Worldcenter, and mixed-use projects that combine residential, hospitality and wellness amenities such as Legacy Hotel + Residencies. Both are in the Miami Worldcenter.
In 2023, Participant will launch a multi-family focused fund, Wasserman said. The firm is aiming to raise more than $200 million for this private closed-end vehicle which will focus primarily on multi-family development opportunities in Florida. The fund's investment strategy will focus on low rise developments in suburban growth markets such as Orlando and Tampa, and high-rise opportunities in urban centers around Miami like Aventura.