M and A
Deals Of The Day: The Latest In Wealth Management M&A – Mercer Advisors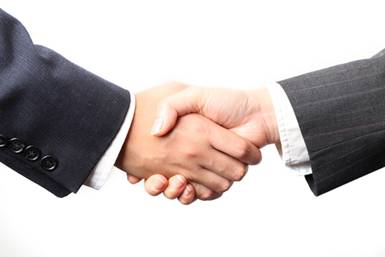 The latest deals and transactions in and around North American wealth management.
Mercer Advisors, Regis Management Company
Mercer Advisors, a national Registered Investment Adviser, this week acquired Regis Management Company, a wealth manager, to expand its ultra-high net worth offerings and Silicon Valley, San Francisco presence.
Regis focuses on serving the needs of ultra-high net worth clients, multigenerational families, and foundations and endowments, the firm said in a statement. It serves clients nationwide, with offices in San Francisco and Menlo Park.
It was co-founded by managing partner Robert Burlinson in 2000 as a firm focused on the needs of UHNW families through executing plans for multi-generational wealth by offering customized services in investment management, tax efficiency, and philanthropy, the firm continued.

Regis manages about $5 billion in assets under management, and is a provider of alternative investment management and multigenerational wealth planning.
Mercer Advisors believes that it will be able to leverage its array of in-house family office services, such as estate planning, tax consulting and return preparation, and trustee services through this aquisition.
The business combination between Mercer Advisors and Regis presents a wealth manager and multi-family office to those families, foundations, and endowments in need of financial care, the firm said.
Regis is an independent investment advisor that builds customized portfolios designed to deliver long-term capital appreciation through market cycles. The Regis investment offering spans marketable securities, concentrated equity positions, alternative investments, and private investments. Regis believes that day-to-day portfolio oversight is essential to help ensure that portfolio goals are being met.

David Barton who led the acquisition of Regis on behalf of Mercer Advisors stated: "Regis has built an industry-leading, UHNW service offering that we believed not only complemented our service model, but indeed could operate as a top-tier solution set for clients with multigenerational wealth and the complex issues and needs this unique group experiences, and the expertise they demand."
"We felt this business combination was a 1 plus 1 equaled 4 or 5, a fully-synergized result from top to bottom with best-of-breed service solutions for every client segment. A true win-win for both parties and, best of all, a big win for our clients," he continued.

Berkshire Global Advisors LP, an investment bank focused on advising Registered Investment Advisers, served as the exclusive financial advisor to Regis. Berkshire Partner Bomy Hagopian led the representation of Regis regarding this transaction, the firm said. Regis also received legal representation from Alston & Bird LLP.

Based in Denver, Mercer Global Advisors, majority owned by both Oak Hill Capital and Genstar Capital, is a total wealth management firm, with over $37 billion in client assets. See here for previous articles on this firm.