M and A
Mercer, Merit And Savant Keep M&A Party Going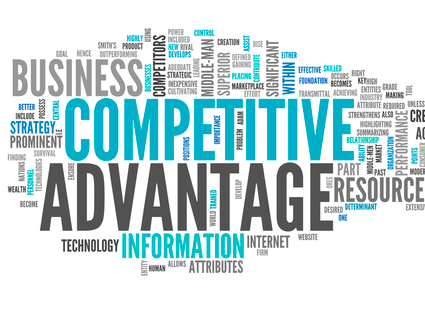 This news service hears from wealth industry figures on why the busy period of mergers and acquisitions in the RIA space is set to continue, even though the economic and market conditions have gotten less benign recently.
Interest rates are up, a recession may be looming and markets are apprehensively eyeing moves by the US Federal Reserve Board and Russian president Vladimir Putin, but the RIA M&A party is still going strong.
Mercer Advisors and Merit Financial Advisors, two of the industry's most aggressive buyers, were at it again (as reported separately here), while Savant Wealth Management completed not one but two acquisitions.
Mercer, which has bought eight firms since June 1, snapped up Goldstein Munger, a $1 billion San Francisco Bay-area RIA and Merit Financial Advisors bought its third firm in less than two months, Seattle-based Triad Financial Strategies.
Savant acquired Iowa-based firms World Trend Financial and Terry Lockridge & Dunn. World Trend is an RIA with over $700 million in assets under management and Lockridge & Dunn provides tax, accounting, payroll, business valuation and other consulting services. While separate companies, they share the same founder and office locations.
Interest rate impact?
Industry executives at DeVoe & Co.'s annual M&A conference in Chicago last month questioned whether the industry could sustain high transaction volume in the face of rising rates and other economic headwinds.
Savant CEO Brent Brodeski admitted that an increase in the cost of servicing debt and a decrease in earnings before interest, taxation, depreciation and amortization was a "bad combination." He was optimistic, however, that the M&A market would maintain its momentum.
In addition to older founders exiting the business, Brodeski said that younger owners were increasingly interested in partnering with growth-oriented firms like Savant.
And the stock market decline actually helps firms who are able to offer equity, he maintained.
Appeal of equity
Sellers swapping equity with buyers like Savant will be able to participate in a market rebound, while those receiving cash won't, Brodeski said. In fact, more deals are featuring higher amounts of equity, while buyers are offering less cash up front, he added.
The departure of free-spending CI Financial from the market has helped edge down multiples slightly, according to Brodeski. But buyers are still paying top dollar in a competitive market, provided that they are able to negotiate more favorable deal terms with sellers, he said.
Savant is forging ahead with several more deals in the fourth quarter and "even more" next year, according to Brodeski. Savant's latest deals follow the $12 billion RIA's purchase of Virginia-based Alliant Wealth Advisors in June. Savant now has 24 office locations in eight states.
Not just consolidators
Sharing Brodeski's optimism was Rob Santos, CEO of Los Angeles-based Arrowroot Family Office, which is also finalizing several new acquisitions.
Despite the domination of the M&A market by aggregators like Mercer, Focus Financial, Captrust and Hightower, Santos said that mid-sized firms like Arrowroot also were very much in the game.
Older sellers who want to remain in the business are more likely to be accommodated by buyers like Arrowroot, Santos said, while being given the freedom to "transition at their own pace."
What's more, he maintained, large aggregators were less likely to focus on smaller RIAs located outside of major metropolitan areas. Those firms will be attractive acquisition targets because young people with high earnings potential are increasingly being priced out of big cities, Santos said.
"This market will be enormous," Santos asserted. "It's a very bullish opportunity for M&A."