Strategy
California Still Shines Bright For UBS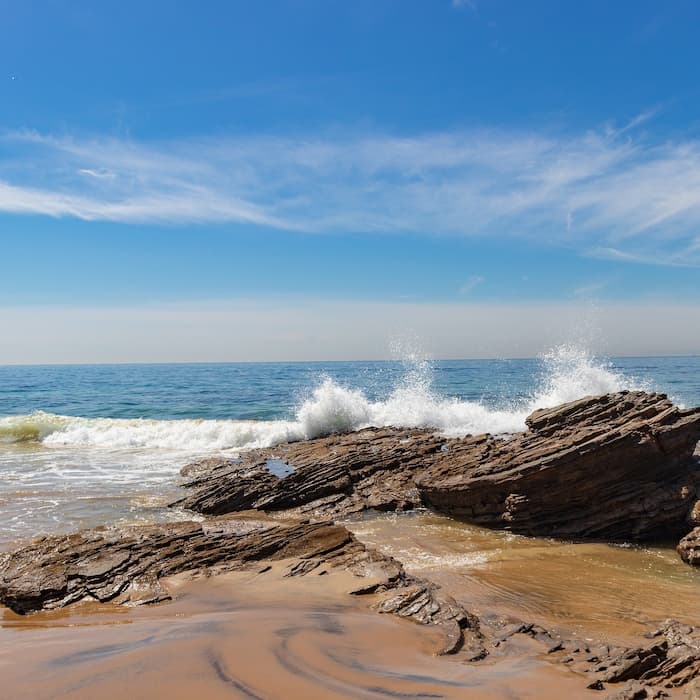 After UBS made several hires of advisors in the Newport Beach and Orange County area of California, this news service caught up with the banking and wealth management group to ask for its views about this marketplace.
While not all the headlines about California have been positive recently, the home of Hollywood, Silicon Valley, wine producing powerhouses such as Napa, tourism and agriculture has a lot of wealth-creating power. And, as far as UBS is concerned, it makes sense to continue building out teams to serve high net worth and ultra-HNW clients on the ground.
UBS has been hiring advisors in locations such as Newport Beach, Orange County and Santa Barbara, as reported here, here and here. Separately, other firms such as Rockefeller Capital Management and Robertson Stephens have been active, among others (see examples here and here).
With all this activity, this news service decided to quiz Justin Frame, Los Angeles and Orange County market head at UBS Wealth Management USA about the Swiss firm's strategy for this part of the West Coast. And the comments came a few weeks after the Zurich-listed group reported its third-quarter results, showing that the wealth arm logged double-digit pre-tax profit growth in all regions. Within the Americas specifically (covering not just the US), UBS said that pre-tax profit rose to $559 million in Q3 2021, up $188 million on a year earlier; the cost/income ratio narrowed to 79.8 per cent, and fee-generating assets rose to $848 billion, helped by $11.8 billion of inflows during the period. As for California specifically, UBS operates in a state that is home to 39 million people and a $2.8 trillion gross domestic product (source: study.com).
Frame and his colleagues seem to be enjoying forward momentum.
"Newport Beach, and the entirety of Orange County, is a tremendous market for us. The growth of wealth, appreciation of real estate, and enterprise have created a substantial opportunity for us to serve the community. Real estate in Orange County is up a staggering 8.6 per cent year-over-year," Frame said, citing data from realtor.com. "This creates a need for the lending and planning that our advisors bring to their clients. We have also seen substantial M&A and other capital market activity, which has created liquidity events that our advisors are well suited to work with clients on."
California is home to many big sources of wealth (entertainment, technology, wine and food, and, traditionally, defence and R&D. So which sectors does Frame think are growing the fastest and which are due for a comeback if they have been in a bit of a decline?
"The fastest would be the continued growth of technology and medical servicing. We think we will continue to see moderate growth there but feel it will slow given the heights we've climbed to – a pause, or even a drawdown would be normal given the rate of growth," Frame said.
"With LA being a hub for entertainment, we have felt that downturn the most. This goes well beyond what you may see on screen or stage, but in the production, writing, and behind the scenes impact. With the gradual improvement of the pandemic, this business is back on-set and there is tremendous pent-up demand for performances and content driving this space – as media distribution has grown the demand has been extensive," he continued.
"That, in conjunction with the `pandemic gap' in production, has created appetite for shows, movies, and music, and we've heard that set and music studio time is at a premium in studio campuses across LA. Additionally, as fans return to theaters, venues, and stadiums, artists are excited to perform again. This has created hundreds of new jobs as shows and artists hit the highway to tour. Our advisors who work with industry professionals in this area have been hard at work helping clients plan for impacted cashflows and the growth we see in the near future," he said.
Does the UBS team have any differentiators in terms of what areas advisors specialize in?
"The area that comes to mind is in the 'complex'. By complex I mean areas such as specialized deal structures, dynamic families, complicated hedging strategies, and multigenerational planning techniques. We do complex very well and have vast experience working with clients in these unique situations – given the frequency and level that we operate in these areas, our advisors are well equipped to address these areas. Additionally, we have several teams of advisors who specialize and are designated in advising athletes and entertainers, on real-estate investment banking, exit strategies for business owners, and estate planning," Frame said.
California has not had an easy time recently (rolling blackouts, problems of poverty, crime, etc in some of its main cities, and the exodus of a lot of people and businesses). What's your general view of where the state is headed as a place in which to do business? Will the pipeline of future HNW individuals remain strong, in your view?
"Despite some of the issues California has had it will remain the home to many successful people. It's important to remember that if California was a country, it would be the world's fifth largest economy and thus faces many of the challenges that other large countries face. It will continue to be a wonderful place to live and do business – it has a diverse population, great education opportunities, and a beautiful geography," he said.
In five years' time, where would UBS like the business to be in this part of the state?
"Stronger than ever, and I feel it will be. We have seen some migration from the tech dominated Northern California, and I think that will continue. I also could see the return of some individuals who have left the state for tax reasons. A season or two of scooping snow in other states may changes some minds! I grew up in Colorado, so have first-hand experience with that," Frame said.
We asked Frame to talk about the work with clients looking to build family offices.
"Yes, we work with individual and institutional clients looking to do this and UBS is well-positioned for that demand. For example, we have a department in the firm that our advisors can leverage called the Family Office Solutions Group. This team provides content, solutions, planning strategies and structures that large families use; often in lieu of setting up their own family office where there can be tremendous additional costs," Frame added.