Family Office
Family Office Or Founder's Office - Sector Must Tighten Definitions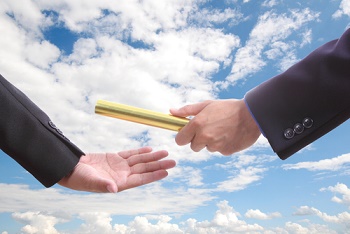 A consultant and former private banking and investment industry figure has a complaint: he reckons that some family offices should instead be called "founder's offices" because the people who build them dominate their management and structure.      
(An earlier version of this article appeared today on sister news services and it is repeated here, as the matters raised are international. We would be interested if practitioners in the family offices space, whom FWR knows well, would like to comment. Is Dwek correct in his contentions, or is he mistaken? Feel free to email the editorial team at tom.burroughes@wealthbriefing.com and jackie.bennion@clearviewpublishing.com. Do jump into the debate!)
The world's family offices industry has a terminological problem. The men and women who establish these entities set the tone and direction with such force, often without sufficient thought to the long-term interests of other family members, that they should be called "founder's offices" instead.
That is the complaint of former JP Morgan private banker, Samy Dwek, who is now the founder and CEO of The Family Office Doctor and White Knight Consulting. Having worked in private banking and investment, he thinks that too many family offices are not operating as they should.
"In the majority of cases family offices are created by the founders, hence it follows that it is built for them. The term 'family office' is because it oversees the wealth of the family. Hence, we need to recognize its role to oversee the wealth that the family stands to inherit, not just focus on the values, vision and outlook of the founding family members," Dwek, who is based in south Florida, told this news organization in an interview.
"It has been my experience that CEOs of family offices are replaced, family offices are overhauled, split up or wound down when the parents are no longer there or in control. We can see the same issue with clients of banks, asset managers, CPAs and attorneys," he said.
Dwek has been busy working on a series of white papers, including The Importance Of Having A Family Office Rulebook (May, 2021), Family Office vs Founder's Office (May 2021) and Single Family Office: Do I Need One And Is It Right For Me And My Family?
Although the total number of family offices worldwide is unknown - some have pegged the number as high as 10,000 - the multi-trillion-dollar sector is large enough to attract big banks and other service providers eager for their custom. And, as the sector saw recently, following the saga of collapsed hedge fund/family office Archegos Capital in New York, the moniker "family office" is not a mere academic matter. Regulators are threatening to spread their net, prompting concerns.
Family offices are becoming more visible than they were in the past. Set up with the deliberate aim of avoiding publicity - for entirely legitimate reasons - they are having to adjust in order to appear on the radar of hotshot investment firms touting their wares. If offices are completely discreet, they are sometimes ignored. Services such as Highworth Research, a UK-based firm generating masses of data on their investments and activities, make these structures more visible. (Sister news service WealthBriefing is an exclusive media partner with Highworth.)
Dwek isn't the only person arguing that the industry should see family offices as defying generalization. Edward Marshall, of international law firm Dentons, recently hired as global head of its family office and high net worth group, has argued that general ideas about best practice can be made. (See more here.)
The question of definitions is important if these idiosyncratic organizations want to benchmark performance.
"It's funny, but this has been staring me in the face for a long time, as I have seen family offices hit the wall for this very reason. But only recently, as I had been transcribing my experiences into white papers, did it jump off the page, so I decided to articulate it clearly, so that founders, families and family offices recognize the issue," Dwek said.
The definition of "founder's offices" is fixable, he said. "There is plenty that can be done to curtail the issue, but it requires the buy-in and involvement of the founders and their CEOs. With the right family governance, family meetings and infrastructure, this can be the beginning of rectifying the issue."
The phenomenon is not confined to any part of the world, said Dwek. "The issue exists all over the world, cultural issues may exacerbate the issue. But we are starting to feel the impact where the generational shift of wealth is taking place, in particular in Europe and the US," he said.
"Family offices aren't for everyone, too many do it as a status symbol or because they are trendy. The founders wield influence because they take the initiative to create the family office in their image. But it requires further steps to ensure longevity," he said.
Getting the correct model is important not just for the longevity of an office, but when handling matters such as recruiting outside professionals: "In most cases family offices are created by creators of the family wealth with their vision and values as the driving factor behind hiring the CEO. I have no issue with that. However, the CEO will require guidance to ensure they don't fall into the trap that will cause their removal when the power shifts to the next gen."
"Creating a methodology of communication and inclusion will enable the family office to better reflect the entire family and survive the generational handover. In some cases professionalizing is part of the solution," he said.