Family Office
Hedge Funds That Morph Into Family Offices - The Archegos Fallout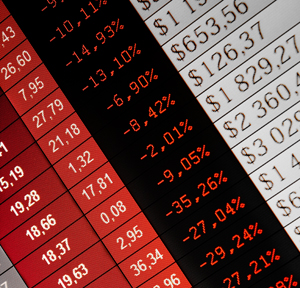 The dramas put banks' risk management systems under scrutiny and also raise questions about whether hedge funds that morph into family office structures - thereby avoiding certain regulatory oversight - have been running more risk than a more conventional family office would ever tolerate.
The plight of US-based Archegos Capital Management, a hedge fund structured as a family office, raises questions about whether such entities should come under tighter regulatory oversight. Losses at the New York-based organization have hit a raft of banks, notably Nomura and Credit Suisse.
The entity operates as a family office for former New York hedge fund executive Bill Hwang. Credit Suisse and Nomura have warned of potential large losses. Goldman Sachs, Morgan Stanley, Citigroup, BNP Paribas, Deutsche Bank and UBS are reportedly affected, to a lesser degree, media reports said.
There has been a trend over the past 10 years of hedge fund firms morphing into family offices by ceasing to manage third-party funds - George Soros is an example. In July last year, John Paulson, who earned billions of dollars by correctly anticipating the sub-prime mortgage wreck of a decade ago, exited the business and converted his operation to a family office. Others taking the route are Leon Cooperman, Steven A Cohen, Eric Mindich and Jonathon Jacobson, although for different reasons. Another example is Clifton Robbins' switch at his Blue Harbour Group business.
As a result, these entities aren't covered by the Securities and Exchange Commission, as would otherwise have been the case following the Dodd-Frank legislation enacted after the 2008 financial crash.
These "hybrids" exist for various reasons besides avoiding SEC control. Poor investment performance or just a desire to wind down a business can be a factor, Alastair Graham, who founded and runs the Highworth Research database on single family offices, told this news service.
These "hybrid" entities aren't typical family offices, which tend to be far less heavily leveraged than appears to be the case with Archegos, Graham said. "That [leverage] isn't typical and they are usually the ones that are actually lending as private credit is an increasingly popular asset class for family offices," he said.
"Archegos is at the extreme end of the [leverage] spectrum," Graham said.
It is possible that the SEC and the US Treasury might press for more restrictions on the level of exposure that prime brokerages and hedge funds can have to avoid undue risk to the overall system, he said.