People Moves
Who's Moving Where In Wealth Management? - Wilmington Trust, JP Morgan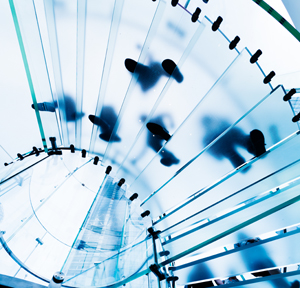 The latest senior wealth management executive moves in North America.
Wilmington Trust
Wilmington Trust, which works in corporate and institutional trust services, has appointed Abby Mrozinski as head of global capital markets, reporting to Bill Farrell, head of institutional client services.
The US firm's long-time head of GCM, Jack Beeson, recently said he was retiring after serving Wilmington Trust and parent company M&T Bank for more than 38 years.
Mrozinski has served as chief financial officer for the firm's wealth and institutional client services for the past four years and has guided institutional clients for more than 15 years. In 2011, she was involved in the merger of Wilmington Trust and M&T Bank. After the merger, she joined the GCM relationship management team responsible for some of the largest transactions in the business' history as a corporate trustee.
JP Morgan
JP Morgan has appointed Kristin Schaefer as executive director, leading its private banking business across Utah and Idaho.
Schaefer, who is based in Salt Lake City, will lead a team of local advisors responsible for delivering guidance across investing, philanthropy, family office management, credit, fiduciary and advisory services. She will report to Geoff Barker, JP Morgan Private Bank Market manager for the Rockies region.
Schaefer joined the firm in 2020 from Wells Fargo Private Bank, and has spent her career working in wealth management, commercial banking, global treasury management and international banking in markets across the US. Prior to moving to Utah in 2016, she was a global banking consultant with Wells Fargo in Palo Alto, California, where she advised on complex international transactions for high-growth and technology companies.
Outside of her career, Schaefer is on the Advisory Board Member of Women's Leadership Institute, ACG Executive Committee, a member of the Mountain West Capital Network, a committee member of the Granite Education Foundation, and a senior founding member of 100 Women in Finance.