WM Market Reports
Family Offices Remain Overwhelmingly Male-Dominated - Study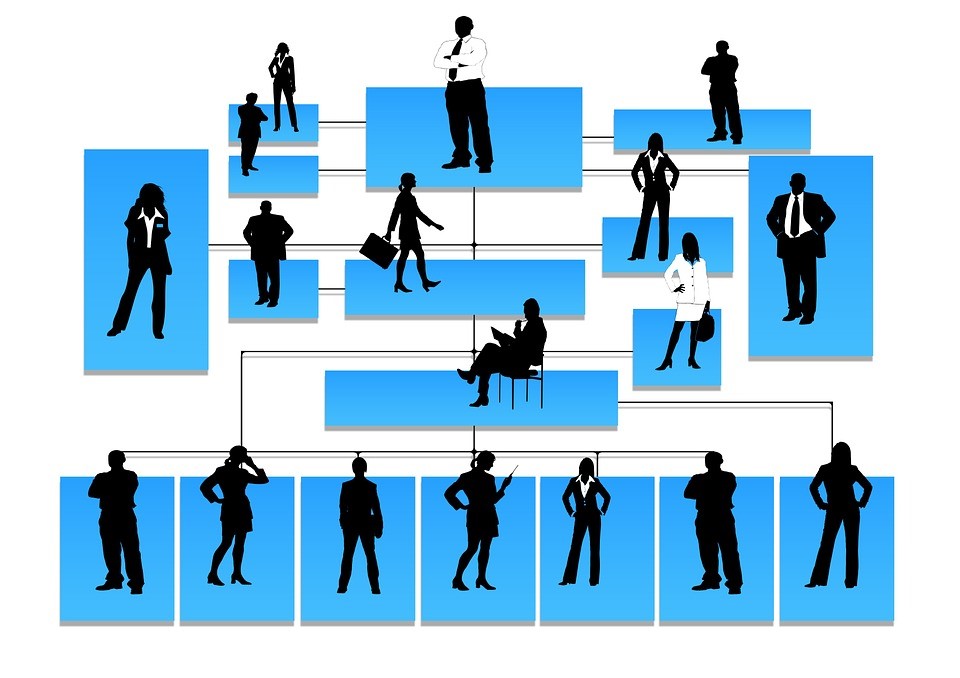 The family office industry remains male-dominated, but those who work in it aren't perhaps as old as might be assumed. A new report seeks to illuminate the population characteristics of people who toil in the industry.
North American family offices have slightly more investment professionals than is the case with peers in other regions, and aren't as male-dominated, although the industry has a way to go before becoming more diverse, new figures show.
The 23-page study, produced by FINTRX, a family office data, research, and intelligence platform, and sponsored by Charles Schwab, also shows that North American family office professionals are a touch older on average (45 years) than their counterparts; the most common qualification for investment personnel is the CFA, and those practising in North America tend to have seats on the boards of more external firms than their peers elsewhere.
Globally, 81.1 per cent of family office professionals are men; 83.6 per cent of C-suite professionals at FOs are men, and men account for 86.8 per cent of FO investment committee members. In the US the figures are 79.4 per cent, 80.9 per cent and 86.2 per cent, respectively. For Europe, the figures are 85.6 per cent; 91.2 per cent, and 88.7 per cent. In Asia and the Middle East, figures are 80.7 per cent, 87.4 per cent and 90.5 per cent.
The findings, drawn from thousands of individuals on the FINTRX database, are contained in a report entitled Part Three: Family Office Professionals. The report follows earlier studies such as family offices' direct investment habits. FINTRX is an example of the kind of business tracking family offices; other examples include Highworth Research, a UK-based organization. (Click here to register on the Highworth database. This news service has an exclusive media partnership with that group.)
The industry needs to adjust as Millennials inherit and build wealth in new economic sectors, and bring different attitudes toward work and gender equality.
What surprised the providers of this report?
"The surprise was that US-based family office professionals hold more board seats on other companies than is the case in others parts of the world." He explained that North American FOs are particularly keen director investors, which drives the need for board seats," Russ D'Argento, FINTRX founder, told Family Wealth Report in a call yesterday.
The dominance of men in investment roles is striking.
"We continue to see that the discrepancy is decreasing," D'Argento said. "It was pretty much what I expected – it [the industry] is male-dominated."
Jill Matesic of Schwab Advisor Family Office, added: "We recognize as an industry that we need to do better in terms of attracting and retaining diverse talent. Schwab was founded on Chuck's vision of inclusion of all investors. That spirit of inclusiveness is at the heart of all that we do, both within Schwab and in support of the advisors and clients we serve."
Figures showed that North American FOs, both multi-family offices and single-family offices, employ an average of 4.1 investment professionals; in Asia/Middle East, where the sector is less mature, the figure is 3.1 per cent; and in Europe, it is 3.5 per cent.
One aspect of the results is that figures suggest that people tend to move around in MFOs more than they do in single-family offices. "MFO professionals tend to be more transient. It appears people settle into single-family offices as a career decision," D'Argento said. "Single family offices are really stepping up their game in poaching talent."
Looking younger
Family office investment professionals are on average 42 years old; in the US the age is 45, it is 41 in Europe, 42 in Asia/Middle East and 40 in other countries. With so much of the newer family offices being set up by tech sector entrepreneurs who have sold or floated businesses on the stock exchange, the relatively "young" profile makes sense, D'Argento said.
The report also tracks the educational institutions that penetrate financial offices the most in terms of graduates. Perhaps unsurprisingly, Harvard, University of Pennsylvania and Columbia make up the top three. There is a "strong correlation" between the location of the family office and the schools from which the talent has matriculated. (Other prominent universities in the mix are New York University; Stanford; The University of Texas at Austin; The University of Chicago; University of Michigan; UCLA; Yale; Boston University; and the University of Oxford (UK).
As far as where FO professionals have worked previously, the largest former firm is UBS, while Merrill Lynch, Goldman Sachs, JP Morgan and Morgan Stanley are also prominent. EY and PwC are also significant channels of talent into the FO space.
"Over the past decade, these entities have increasingly pursued industry leaders to assist in their investment research and execution. As the family office market has greatly expanded, so too has the complexity of their investment activities. With the understanding that hiring top industry professionals opens a number of doors with regard to investment opportunities, family offices continue to attract the highest industry talent," the study said.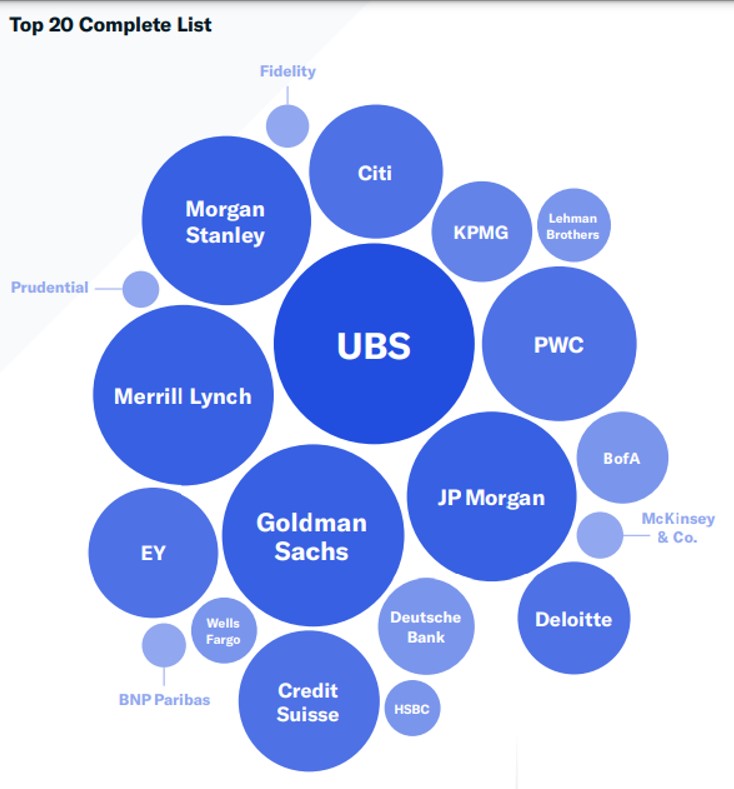 The report also tracked how many FO professionals have a military background. The South of the US has the most in relative terms – 4.4 per cent- while the Northeast has the lowest – 2.7 per cent. The West Coast has 3.8 per cent and Midwest has 3.3. per cent.
Professionals working in single-family offices work on average for nine years at such places, while the result is lower at multi-family offices (six years). Europe has the longest tenures for SFOs (13 years) and the US has the lowest (7 years).
Here is a story about how single family offices, which in the past have been relatively secretive organizations, have come out of the shadows to win access to deals in venture capital and other areas. More about the FINTRX reports here.