M and A
Japan's NEC To Buy Avaloq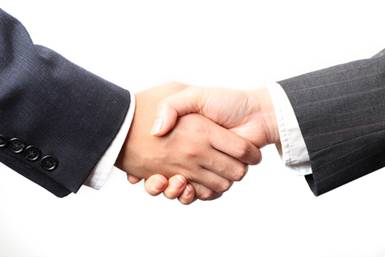 For some time there has been speculation about a planned sale or IPO of Avaloq, which has been part-owned by US private equity firm Warburg Pincus, as well as management and employees.    
Japan's NEC Corporation is acquiring Switzerland-based banking and wealth management technology group Avaloq in a deal expected to be worth SFr2.05 billion ($2.23 billion), and due to complete by April next year.
The Tokyo-based technology group is buying all of Avaloq's shares, 45 per cent of which are owned by US private equity house Warburg Pincus and the remainder by Avaloq's management and employees, the firms said in a statement today. (Avaloq employs more than 2,000 people).
The deal ends months of speculation about Avaloq. In November last year, for example, a media report said that Warburg Pincus was working with banks on a planned 2020 sale or initial public offering of Avaloq. The acquisition – which is subject to customary regulatory approvals – is another example of busy M&A activity in the global wealth management space.
Avaloq will continue to operate as its own entity, based in Switzerland. The statement from the firms said that there will not be job cuts at Avaloq.
NEC has research centers, amongst others in Heidelberg, Germany, which Avaloq would start to collaborate with. The Japanese firm said a major technology is biometrics and "holds great ambitions for Avaloq in this space."
To put this deal into context, for 2019, Avaloq reported full-year revenues of SFr609 million, a year-on-year rise of 6 per cent over 2018. Adjusted earnings before interest, taxation, depreciation and amortization for 2019 was SFr97 million, up from SFr91 million. In its 2019 results, announced in early April this year, Avaloq said it had chalked up a number of "go-lives" and new client wins last year, with "particularly strong growth" in the Asia-Pacific wealth management sector.
Widening the footprint
The statement noted that while Avaloq is a "leader in digital banking solutions for high-end wealth management services and private banks globally", Avaloq also "strives to include the affluent segment."
"Digital inclusion is going to be one of the most important topics in the future. Customized wealth management advice remains almost exclusive to high net worth individuals to date. Through digitization, Avaloq will be able to democratize wealth management and make asset classes and advice-led banking services, which are largely reserved for the wealthy only, available to mass affluent investors as well. This opens up a highly attractive segment of new clients for private banks and wealth managers globally," the statement said.
"The Avaloq team is delighted to be joining NEC Group, a highly trusted and well-respected company with a long heritage, which will help further enlarge our geographical footprint across the globe," Juerg Hunziker, CEO of Avaloq, said.
Francisco Fernandez, founder and chairman of Avaloq, said: "My goal was to find a partner and owner, who can make Avaloq grow and prosper further, for many years to come. Talking to NEC's top managers it became clear to me, that they share my ambition for Avaloq to continue to shape the future of the financial industry by continuing to invest heavily in R&D. But I also sensed the cultural fit, caring about customers and people, striving for excellence and highest quality standards, for which ultimately Switzerland and Japan stand for."
"Avaloq is a recognized global leader in their field, and their compelling offering is expected to complement our current solutions. NEC aims to further expand its business in the digital government and digital finance areas, by globally developing SaaS and BPaaS business models that utilize software and technologies from throughout the NEC Group, including Avaloq's," Takashi Niino, president and CEO of NEC Corporation, said.
This news service will be joining a conference call today to find out more about the value of this transaction, future strategy and effect on the wider market, and will update in due course. To comment on this deal, email tom.burroughes@wealthbriefing.com.