Strategy
Adding Value During Pandemic - Conversation With Rockefeller Capital Management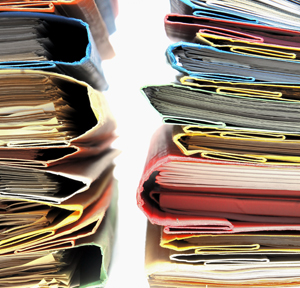 The US wealth management firm talks to FWR about the kind of work it has been asked to perform for clients during the pandemic, explaining how it can go further than the standard model.
COVID-19 prompted governments to create relief programs like the US Paycheck Protection Program. Helping business owners navigate the ensuing PPP bureaucracy is the kind of "value-add" service Rockefeller Capital Management says only a handlful of wealth advisors provide.
More than nine months into the extraordinary year of 2020, the wealth management firm has spent some of its time helping clients apply for and deal with US assistance packages brought out by the Coronavirus Aid, Relief, and Economic Security (CARES) Act.
The stress caused by the virus isn't made any easier by red tape and complex form-filling. Taking on those chores and keeping clients poised is a way for an advisor to prove its worth, Joe Roberts, senior wealth strategist at Rockefeller Capital Management, told this publication recently.
"We worked with clients to get their applications completed. The reason we call ourselves a family office is that clients come to us and have an issue that affects their financial life. This is about building a rapport with a client. This sort of issue shows the kind of connection you can have with clients," Roberts said.
"Rockefeller is not a bank – we were able to draw on multiple banking relationships when it came to aiding clients' understanding with what they needed to do and arrange around PPP loans. We were able to go to all of the banks and get the best wait times."
His comments speak to how wealth management firms stay relevant at a time when parts of the value chain are becoming industrialized – to use an inelegant term. Paying bills, handling bureaucracy and dealing with officialdom are not glamorous – but removing the pain of these chores saves a great deal of time. And time is money.
Undestanding the fine print, and guiding clients about the forgiveness of PPP loans, is certainly important for many Rockefeller clients. A big "break point" for the CARES Act was June 5. If a loan was issued prior to June 5 it will be due in two years, if after June 5 it will be due in five years. Loans issued after June 5 were allowed a 24-week period to calculate loan forgiveness instead of eight weeks.
Roberts said this longer period might seem like an advantage, but it is a nuanced decision based on staffing requirements and cash flow needs. Some 60 per cent of the loan must be used for payroll to be entitled to forgiveness. On August 10, the Small Business Administration will begin processing loan forgiveness applications from lenders, but people may face a long wait to know whether their PPP loans have been forgiven - lenders have 60 days to review forgiveness applications from borrowers, and the SBA has 90 days to review from lenders.
"This is a great example of how the relationship and advisory side of wealth management will never really go away. I think in the high net worth and ultra-high net worth segments, the migration towards robo advice is less prevalent. Each client scenario is so unique and complex that it is difficult to automate. There is no set algorithm, and so much of what we do is just actually spending time implementing the advice we have given. That kind of hands-on approach is what makes a firm like Rockefeller so uniquely positioned to serve the needs of wealthy individuals and families," Roberts continued.
Mastering such detail sheds light on the kind of services some clients, particularly those with operating businesses, ask for.
It has been a busy year for such services, Roberts said. "Since January, we've had the SECURE Act, which had a significant impact on the rules around contributions, Required Minimum Distributions, and inheriting tax-deferred retirement accounts. The CARES Act was March, and then we had the PPP loan programs," he said.
"This summer and fall, we are/were dealing with tax deadline postponements, and we are entering the election season. Essentially any legislative action that affects individual income, estate, or gift taxes is something we are, at least, monitoring as well as retirement and private company legislation. We work with the client's outside tax and legal counsel to advise on essentially any item that impacts the financial lives of our clients," he said.
Opportunities
In times of great disturbance, opportunities arise.
"While the markets have snapped back quickly, many businesses have still been affected negatively by the pandemic. For business owners considering transferring the business to future generations, the depressed valuations, along with historically high estate tax exemptions, present a unique opportunity," Roberts said.

"Next-Gen education and financial literacy are becoming increasingly important to our clients and I predict they will have even more relevance over the next 10 to 20 years as the rising generation finds their footing. Along with these changes, we also see an increased demand for sustainable investing solutions, which we are well positioned to deliver given the long and focused history of the Rockefellers in this space," he continued.
All this work means that advisors must be fully trained and able to soak up new information.
"Private wealth advisors often have investment or general planning backgrounds, where the wealth strategy and planning team, looks for former CPAs and attorneys or individuals with certified planning designations like the CFP, CEPA, PFS, etc. We find that a combination of specialties in the advisory team provides the client with both a broad and deep suite of expertise to assist with all manner of wealth management," Roberts added.