Art
Citi Private Bank Partners With Sotheby's Over Art Program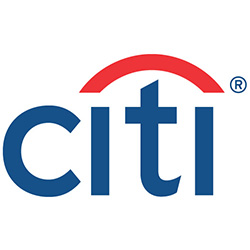 The US-based private bank and international auction house are joining forces for a new arts initiative.
Citi Private Bank is partnering with international auction house Sotheby's, focusing more attention on how the bank works with art investors and collectors as part of its value offering.
The partnership involves events and films to celebrate Art: Beyond Borders, a program designed to capture art's ability to transcend borders and promote a greater understanding of the world. The program brings treasures by artists to life, including works by Paul Gauguin and Leonardo Da Vinci.
Along with a number of other banks and specialist advisory firms, Citi Private Bank advises ultra-high net worth individuals about investing in, collecting and curating art. Such activity can deepen client loyalty and help wealth advisors learn more about how clients think. In the US earlier this year, Family Wealth Report honored Ron Varney Fine Art Advisors for its work in the space. The recent Art Basel and UBS report on the total art market gives a global figure of $67 billion for the art market.
"The art market was propelled to new heights in 2018 and continues to remain strong. We have seen the rise in influence of online auction sales and social media on the way information is disseminated and the way buyers make decisions about which artists and artworks to follow and purchase. Our partnership with Sotheby's is an example of this – we are providing a global audience with unparalleled access to works of art through the digital film series," Citi Private Bank told FWR when asked about the move.
Citi Private Bank and Sotheby's have commissioned five films in the ongoing series, Anatomy of an Artwork: Most Famous Artworks in the World. Each film will celebrate a masterpiece residing in one of the world's great institutions, and provide insider access and fascinating detail through expert insight. The first work of art featured in the series is Paul Gauguin's 'Woman holding a fruit', a Post-Impressionist masterpiece. It dates from the artist's first stay in Tahiti and resides in The State Hermitage Museum in St Petersburg, Russia. A series of co-hosted events will welcome select Citi Private Bank and Sotheby's clients to engage with and acquire various forms of art. Events will be held in Dubai, Mexico City, London, Buenos Aires and São Paulo.
"We share a curiosity for culture and appreciation of art with our Citi Private Bank clients. We were the first private bank to establish an art advisory service in 1979 and it has been an area of growth for us ever since," said Suzanne Gyorgy, global head, Citi Private Bank Art Advisory & Finance.