Strategy
The Sorry State of Prospecting in Wealth Management Today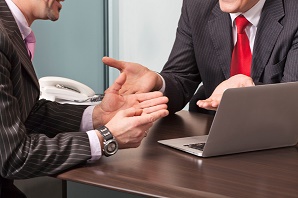 The founder of the Institute for Private Investors and luminary of this sector talks about mistakes to avoid in attracting new clients.
Wealth management is a people business, and that is not a lame cliché but a fact. And attracting clients in this sector can be difficult with so many competing options, skepticism about promises of great services, and so on.
Who better, then, to discuss these issues than Charlotte Beyer. Charlotte is the author of Wealth Management Unwrapped Revised and Expanded (Wiley 2017), Founder of the Institute for Private Investors, and an Aresty Fellow at The Wharton School of the University of Pennsylvania.
The editors of this publication are pleased to share these thoughts with readers and invite them to reply with examples and insights of their own. Email tom.burroughes@wealthbriefing.com
New business phone interviews or in-person meetings are still very awkward in 2018, not only time consuming, but rarely a clincher in closing a new client.
Why?
A reason is because 99 per cent of the time the prospect is far from prepared to hire you in that first meeting, expecting and needing far more before making a commitment to the next contact, much less hiring you.
Also, 99 per cent of the time you, the advisor, talk too much or don't dare ask certain questions or are rushed to get to your next call or meeting. You may jump too quickly to the granular – your client agreement document, your policies, your code of ethics, your fees. All of these data points are premature if you have not garnered enough information from the prospect. Discover what the prospect wants to know, expects from your services, and wishes to receive next.
Prospects need to see, feel and experience your service or product. In other words, 1) see a sample client report, 2) feel what it's like to be in dialogue with you, by virtue of how you ask questions and 3) experience how you listen to their response, and how they felt at the end – who spoke more or was it 50-50? If you end up speaking more than 50 per cent in a first meeting or phone call, you likely have failed to demonstrate customized or a "client-centric" style! You rushed too quickly toward the close.
Just recently, I inquired online about the services of a well respected and capable advisor. The conversation began very well with the advisor asking me how I happened to inquire and why now. A great question, but without follow-through. While I did share a few tidbits of my expectations, such as how they determine inflation assumptions, that particular concern of mine was not picked up on, yet could have further engaged me.
Even more unfortunate for this advisor, no sample report was attached or even mentioned in the follow up email. Instead, the minutiae of fees were detailed plus three technical legal documents were attached.
Prospecting is best viewed as a slow process of engagement that will reach a more intimate and meaningful connection – or not – but you will know sooner and not waste your time. In this slower process, the advisor would naturally view each piece of information, every topic in the conversation, as a thread to weave into both the next meeting and the eventual proposal.
Addressing your prospect with this framework in mind and viewing the first interaction as the beginning, not a pre-close, you connect more genuinely. That connection makes it more likely you will earn the trust of this prospect. Your new business success will then follow seamlessly and happily for you both.