Family Office
EXCLUSIVE INTERVIEW: Creating Peace Of Mind For Family Offices With Online "Vault"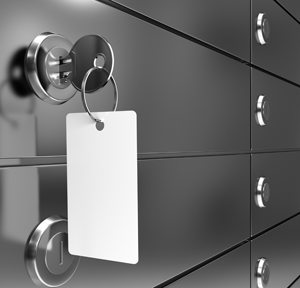 Confidential and secure document exchange is a crucial requirement in the corporate and investment world - and that includes family offices. A firm providing such solutions talks to Family Wealth Report.
It is impossible to avoid reading lurid headlines about cybercrime attacks on private and public bodies, or of leaks of potentially market-moving data. And while it may not be the most prominent sector, the world of family offices is one that by its very nature puts a high price on confidentiality.
A few days ago, V-Rooms, a virtual data room solution provider with offices in Texas, Georgia and Florida, announced it had launched a solution for wealthy families in response to ever-present cyber security threats. Family Office Vaults will allow families of ultra high net worth individuals to carefully exchange confidential personal and financial information. Through the sharing platform, users will be able to access sensitive documents such as bank statements, deeds, registrations, health records and contracts. They will also be able to control who can upload, view, print or download the different files.
Such a move makes sense for this decade-old business, which was founded by businessman Dan Bradbury and now earns about 30 per cent of its business outside the US in regions such as Asia, Latin America and Europe. This firm, which focuses on the need for confidential exchange of documents such as contracts, has exactly the kind of capabilities that family offices need. And Bradbury said he was made aware of such needs while talking to FO figures at conferences and other events.
"We are recognizing considerable growth in that industry; a number of them are thinking about the administration of their affairs. So, we have set up a special website www.FamilyOfficeVaults.com to address their needs," Bradbury told Family Wealth Report in an interview.
"Family offices are having to become a lot more professional and use more secure systems in their operations," he said.
To give one example, Bradbury said medical issues are a big concern in family offices: "That is a huge area…family members are frequently travelling and they need access to their medical documents and records, for example to retrieve MRI scans so they can show this to a doctor on a global basis."
The family office venture represents yet another business line for V-Rooms, which already covers acconting, legal, corporate, financial, life sciences, educational, funds, import-export, energy, insurance and real estate. Across all sectors, V-Rooms has around 30,000 users.
Secure documentation exchange may not be the most arresting subject in the world but it is clear that, when it comes to the kinds of services that family offices might want to outsource to an expert while retaining control and assurance on security, this is an area ripe for development.
As well as enabling clients – who pay a different fee depending on the range and breadth of services – to confidentially exchange documents such as business agreements, V-Rooms also provides for the need to block and prevent certain people from reading such documents - if for example they are not authorized to do so or because they are no longer responsible for a certain business area. One of the most important features here is its own, trademarked UNDO™ function, which means that previously granted access to a document can, for certain reasons, be withdrawn, even after the document has been downloaded.
The online approach, Bradbary said, is superior to previous approaches because it means there can be proof of receipt from a client.
"I started the firm around 10 years ago to address secure documentation requirements from firms trying to raise growth capital," he said, citing examples such as private placement memoranda. In the past, this was done manually, by surface mail and documents, sent to hundreds of persons.
"We do a lot of work in the mergers and acquisition environment – firms need to share due diligence data securely," he said. "Corporate boards of directors like our platform so they can take confidential communications outside of an organization," he said, explaining that this reduces the risks of events such as a proposed M&A deal leaking out to the media, as often happens.
V-Rooms employs 12 people, covering development, sales, marketing and support. The firm works hard to set up users with its systems so that there is little need for costly after-service care, Bradbary said.
One area of business that comes with considerable need for security and robustness is the life sciences area, he said. V-Rooms is compliant with HIPAA (the Health Insurance Portability and Accountability Act) legislation as being deemed a secure channel for sharing health and medical records. It also caters to law firms, investment houses, import/export businesses, real estate firms, financial services businesses, accountancy practices and education organizations.
"I think we are unique in what we do in the life sciences area," he said.
As well as being a prominent businessman, Bradbary has used his insights and experiences in the project management industry to write a book with the arresting title, "Herding Chickens – Innovative Techniques for Project Management".
To see a recent article on some of the "build or buy" issues faced by family offices in terms of what to create from scratch and what to buy, see here.