Financial Results
Mixed Results For Credit Suisse's Private Bank In Q3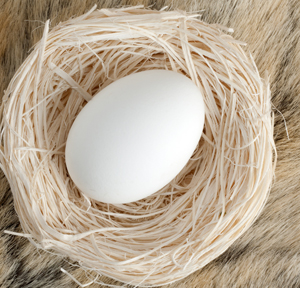 Credit Suisse, Switzerland's second biggest bank, today said that its private banking arm reported net revenues of SFr2.591 billion (around $2.78 billion) in the third quarter of 2012, down 4 per cent on the previous three months and steady from a year ago, reflecting margin pressures where client activity has weakened and due to higher costs.
Pre-tax income, at SFr689 million in the quarter, fell 11 per cent from the previous three months but rose sharply – 233 per cent – from a year ago, the bank said in a statement.
The Swiss bank's private banking arm comprises the global wealth management clients business and the Swiss corporate and institutional clients business.
In recent days, there has been media speculation that Credit Suisse is to embark on a further round of cost cuts, leading to job reductions. In its statement, the bank said it expects cost reductions to exceed SFr3 billion in the 2013 financial year and is targeting longer term cuts for 2014 and 2015, producing a total cost "run rate reduction" of SFr4 billion versus an adjusted annualized first-half 2011 run rate.
"We expect to deliver savings in excess of the SFr3.0 billion previously announced for full year 2013 and we are committed to deliver additional cost savings in subsequent years," Brady Dougan, chief executive, said in the statement.
For the entire banking group, including investment banking and asset management, Credit Suisse logged pre-tax income of SFr420 million, about half its year-ago figure of SFr844 million. Net revenues fell to SFr5.844 billion from SFr6.689 billion. Reported pre-tax income on a "core" basis fell to SFr359 million from SFr1.036 billion. The bank said the results reflected fair value losses resulting from a significant tightening of its own credit spreads.
At the end of September, Credit Suisse's Basel 11.5 Core Tier 1 capital ratio had risen 2.2 percentage points to 14.7 per cent, producing a total capital ratio of 21.2 per cent.