Client Affairs
Atlantic Trust's Wealth Strategies Head On The Crucial Topic Of Legacy Planning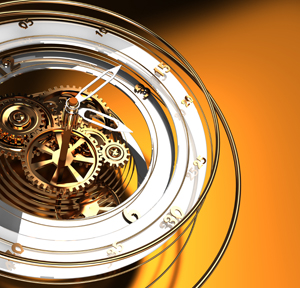 Family Wealth Report spoke to Atlantic Trust about the firm's recent Generation-to-Generation Impact Summit, and how the theme fits in with the industry's take on wealth planning today.
As highlighted by Dr Richard Orlando last year, one of the main reasons why families sometimes fail to successfully transfer wealth across generations is because the next generation is not prepared. He argued that, all too often, most planning focuses on preparing the assets for the family, instead of preparing the family for the assets.
Indeed, the concept of legacy planning is crucial for advisors and business owners, too. Earlier this month, it emerged that issues around leadership, talent and business legacy planning, for example, are top-of-mind among RIAs today (see here).

Here, Family Wealth Report talks to Linda Beerman, head of wealth strategies at Atlantic Trust Private Wealth Management, about the firm's recent family-focused Generation-to-Generation Impact Summit, and how this theme fits in with the industry's take on wealth planning today. Her insights also shed light on the ways advisors can leverage this important topic to add value to their client relationships and in turn boots their value proposition.
What was the primary goal of Atlantic Trust's recent G2G (Generation to Generation) Impact Summit?
This was Atlantic Trust's second multi-generational family summit which was attended by more than 100 clients from across the US. This year's summit focused on the growing importance of family legacy planning. A primary goal was to help our clients understand what their own family legacy was and how to pass that legacy down to future generations. For many clients, legacy planning means using the family wealth to make a real difference, so a number of our summit workshops were designed to inspire families to make an impact on the world.
How does Atlantic Trust define legacy planning?
Legacy planning is not just about the money. It is defining, reflecting on and expressing what a family's wealth really means. Legacy planning involves identifying the core values that make the family who it is. Expressing that family legacy, and finding ways to preserve and pass down what that legacy means, can be a challenge for many affluent families looking to guide the next generations as future stewards of the family's wealth and values.
Where does legacy planning sit within the overall wealth management process today?
Although legacy planning goes "beyond the numbers," it must be based on the foundation of the first-generation wealth owners' financial security. Once the strategy for asset protection is developed and tactics for moving wealth down to the generations in a tax-efficient manner have been implemented, then we can begin what we call the "holistic examination" of wealth.
Legacy planning helps many affluent families address their very real concerns about having wealth, and what wealth means to them. For example, how do we pass wealth on to our children while preserving their well-being? How do we articulate clear roles and responsibilities for owners and the development of future family leaders? How do we structure a philanthropic philosophy and a vehicle to carry forth the values we hope our children and grandchildren share?