Client Affairs
EXCLUSIVE: Industry Figures Discuss What The Wealthy Expect From A Digital Client Experience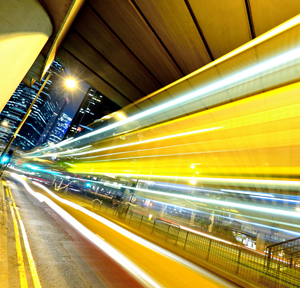 Highlights from session one of the Family Wealth Report Summit, which took place this month in New York.
In a competitive industry like wealth management, where trust is hard to earn but even tougher to retain, the digital client experience is "more important than it ever has been," Kathy Engle, head of thought leadership at RBC Wealth Management, told delegates at the Family Wealth Report Summit this month.
The Summit was comprised of three sessions, the first of which was centered on the digital client experience. The other two focused on technology and operations, and what keeps family offices awake at night – details of which will be shared by this publication in due course.
As well as Engle, the first session featured: David Hoggard, vice president of sales at db corporate social platforms; Stacey Haefele, president and chief executive at HNW, Inc; William Sullivan, global head of market intelligence at Capgemini Financial Services; and Catherine Tillotson, managing partner at Scorpio Partnership.
Sponsors of the event, which took place at New York's Metropolitan Club, were: RBC Wealth Management; Capgemini; Appway; Equipos; Portcullis Group; Columbia Management; and SmartKYC.
Stephen Harris, publisher of Family Wealth Report, chaired the first session and got the ball rolling by asking the panelists what they thought clients today expect from a digital wealth management experience.
"Certainly, what we are observing – and this probably won't surprise many in the room – is that high net worth individuals are looking for access to information, advice and services. Increasingly, they're looking for this access on their own terms. That means 24/7 and across whatever channel or device, from wherever they are in the world," Engle, of RBC Wealth Management, said.
She added: "Regardless of how many products, services or touch points a high net worth individual might have with a particular organization, they expect to feel like they are dealing with one firm."
Capgemini's Sullivan, acknowledging that what Engle said was "all relevant," added that, in his view, the key factor to consider is that "digital is not a replacement" for an advisor-client relationship but a "supplement."