Client Affairs
Younger Wealth Management Clients Are More Eager To Make Referrals - Study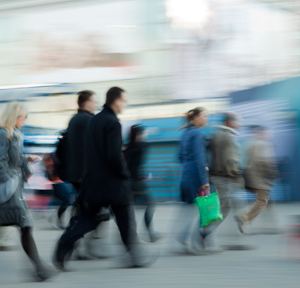 The age of a client and length of time he or she has been served by a private bank makes a significant difference to whether they will refer their institution to someone else, a survey says.
The age of a client can make a significant difference to whether they will
refer their private bank/wealth management institution to someone else, according to a survey of UK high net
worth individuals by Ledbury Research.
In a study of referrals – a key issue in how wealth managers
acquire new clients in an industry relatively shy of large-scale advertising –
the study showed that the age of clients has a big effect on the likelihood
that a person will recommend a firm to someone else.
"Clients in the opening five years of a new relationship
[with a firm] are significantly more likely to recommend their main contact
compared to those who have been with an organisation for longer," Stuart
Rutherford, research director at Ledbury, said in a statement about the firm's
findings. Ledbury polled 500 HNW individuals.
The survey sheds some light on the process of how wealth
managers find their clients and vice versa. In such a varied market, notable
for a large number of small boutiques and a relatively small number of
big-brand names, the referral process is a key part of the business pipeline. One
such firm about which WealthBriefing has written is findawealthmanager.com, a "matchmaking"
service connecting prospective clients and providers. (See here.)
Adjust for newer
clients
Firms should adjust their approach to newer clients to take
account of this behaviour pattern, Ledbury's Rutherford
continued. The Ledbury survey found that 36 per cent of respondents indicated
their main reason for becoming a client of their main wealth management
provider was because a friend/colleague had recommended it.
Clients under 55 years or less are more open to the idea of
advocacy and are far more likely to have recommended their main contact in the
last 12 months, the report showed.
The Ledbury report also gave the kind of circumstances, or "triggers"
that encourage people to advocate their firm. In first place was: "If I was
asked about my experience with a specific provider"; 2. "If I was asked to
recommend a private bank/wealth management/finance"; 3. "If I was having a
general conversation about wealth management/finance"; and 4. "If an
opportunity arose for me to introduce someone to my main contact".
Among other details, the report said clients are, depending
on their age, more receptive to consider recommendations when they have an
incentive to do so; older clients (those of 55 or over) are more likely to
consider spontaneous occasions to recommend, such as within social events.