Client Affairs
Taylor Wessing On How To Avoid Legal Pitfalls When Hiring Household Employees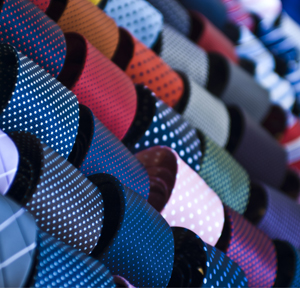 The employee
The status of the individual carrying out the work is
important, as it determines the extent to which employment laws in the UK will apply
and the family's obligations.
Generally, an employee is required to carry out work
personally, usually for a minimum number of hours, in return for payment and is
directed where, when and how this should be done. For example, this may typically include a
personal assistant, nanny or cleaner where there is regular agreed work but may
exclude a maintenance worker where ad hoc work is required. Employees have minimum legal rights that
apply regardless of any agreement with the family, including entitlement to
minimum wage, paid holidays, statutory sick pay and minimum notice of
termination. In addition, employees are
protected from unfair dismissal and discrimination.
What are the key
issues prior to commencement of employment?
Prior to the commencement of an employment relationship, the
family should review the prospective employee's CV and consider requiring
consent to a background check to confirm their suitability for the role. It is common to check past work experience
by way of references and sometimes credit history and criminal convictions,
particularly if the individual will care for family children.
If the employee is suitable, it is a requirement that the
family check that he or she has the right to work in the UK before
commencement of employment. The family
should request to see the employee's original passport and, for non-EU
nationals, a work visa and take a copy of the page confirming his or her
immigration status. A failure to carry
out immigration checks could result in a civil fine of up to £10,000 for each
illegal worker and amount to a criminal offence.
After checks are complete, the next step is to prepare a
written contract of employment. Employees have a right to receive a statement containing minimum terms
and conditions, including the role title, start date, pay, holiday entitlement,
sickness absence procedure and notice entitlement. A failure to do so could result in a basic
claim for up to £1,800. More
importantly, however, without a written agreement the family employer does not
have its interests protected and significant uncertainty can arise in the
future.
The family should set out in writing the duties it requires
the employee to perform and reserve the right to make changes to those duties,
including where and when these are carried out. The agreement should also set out expectations regarding commitment,
performance and conduct and the required notice to be given by either party to
terminate the relationship.
A key issue for the family employer is trust and security in
the protection of personal information relating to the family. Household employees should be required to
agree to a robust confidentiality obligation that protects the immediate and
wider family from the disclosure of personal information such as information
about financial affairs, lifestyle and private lives and the family home as
wells any personal documents. This will
ensure that, if an employee removed or disclosed personal information without
authorisation (e.g. to the press), the family will be well placed to take
further action to protect its interests.