WM Market Reports
FEATURE: The Wealth Management Industry And The "Fracking" Phenomenon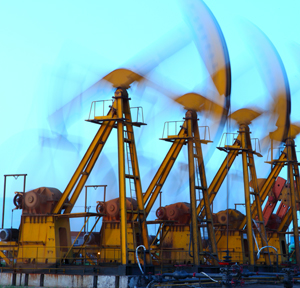 The surge of energy wealth is welcome news for advisors seeking new populations of high net worth individuals.
The "fracking" revolution in energy has already gained a lot of media attention and even spurred Hollywood to make a film about it. The surge of energy wealth is welcome news for advisors seeking new populations of high net worth individuals. This publication takes a look. The editors here are grateful to researchers working with WealthMonitor, a firm tracking sources of wealth, for their help in contributing to this article.
Now that "fracking" has entered the vocabulary, the promise of immense riches to be generated by this technology hasn't been overlooked by the North American wealth management industry. However, tapping the market is not as easy as it appears.
A number of wealth management houses have hired teams and opened offices in areas where the shale gas revolution is taking place. Earlier in July, for example, Baird bolstered its private wealth management business with the addition of seven veteran financial advisors from Wells Fargo Advisors at its newest office in Houston, TX. (That second office opened in April.) Other firms, such as Wells Fargo, BNY Mellon and Raymond James have made hires in cities such as San Antonio, Houston and Dallas. While not all of these hires are directly related to energy, it is hard to avoid the conclusion that the industry is having a positive effect on places that might once not have been on the wealth sector's radar.
(The term fracking derives from hydraulic fracturing, a process of creating fractures in rocks and rock formations by injecting fluid into cracks to force them further open. This allows more oil and gas to flow out of the formation and into the well-bore, from where it can be extracted.)
One of the best-known fracking tycoons is Harold Hamm - the founder and chief executive of Continental Resources. It has tapped the formation of oil-bearing rock that sits beneath much of North Dakota and Montana. According to Forbes in March, Hamm is worth $11.3 billion, making him the 90th richest person on the planet, according to that publication's annual ranking of the world's billionaires. Other notable figures are Phil Anschutz and George Kaiser, with fortunes of $10 billion each (Forbes).
But the ripple effect of the fracking development is not just touching oil and energy businessmen and women. Hundreds, thousands of landowners – not all of them rich to start with – have gotten rich very suddenly due to mineral extraction deals.
"In the North Dakotas, San Antonios and Midlands, or parts of Pennsylvania, people who have never had any serious wealth before have recently got big royalty checks in their mailboxes," said one advisor and former geologist in Texas, who asked not to be named.
And that point touches on a significant issue: not all of the people getting rich on this development are used to large amounts of wealth in a sudden windfall. It means firms prospecting for new clients, if they are mindful of their reputation, need to help educate recipients of sudden largesse, rather in the way of lottery winners.
In recent years, if you asked an industry practitioner where the hotspots for wealth were in North America, they'd probably point to the big coastal cities, or, perhaps, some of the smarter districts in between. And they'd also mention oil-rich Texas and some other places. What has changed, though, is that parts of the US that were thought of as in post-industrial transition or decline have got a big boost.