Client Affairs
Wealthy UK Families Need To Be More Active In Preparing For Succession - Coutts Report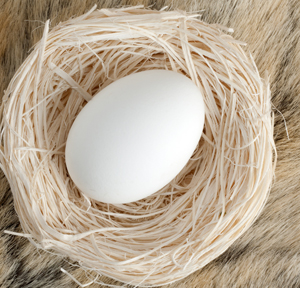 Many high net wroth Britons don't divulge the full scale of
their wealth to children and also face serious conflicts when dividing up money
and assets, while over half do not have an up-to-date will, new research from
Coutts shows.
The report, Breaking
the wealth taboo: making succession a success, collated views of 270
millionaires. Some 37 per cent admitted to suffering serious conflict within
the family when it came to dividing up the money and assets. One fifth of
parents kept their true wealth a secret from children because they feared their
offspring would lack the motivation to be ambitious or because they feared
people will befriend the children for the wrong reasons.
Interestingly, given the widespread use of social media, there was
a concern about the rise in publicly available information fuelled by the
rise in social media sites about confidential family affairs.
Some 23 per cent of parents would consider insisting on or
even raising the idea of a prenuptial agreement to inheritors, despite divorce
rates of 42 per cent in the UK.
The report provides an eight-step journey to help wealthy
families consider how best to pass down wealth in a way that meets their vision
and objectives; it also features a number of real life case studies with
stories such as "My daughter's ex got two-thirds of her money" and "We're giving
most of our money to charity".
"In the UK,
46 per cent of marriages are subsequent marriages and with 2.5 million
step-children in the UK,
blended families and step-grandchildren are now part and parcel of family life
which can add further complication to succession and inheritance planning. Our
research shows that unless there is a clear plan and open communication about
the succession process, family members can feel frightened and frustrated about
how the family assets and money are divided following the death of both parents.
This is already an emotional time – and can so easily lead to conflict, which
in some instances can split families and cause long-term damage," Juliette
Johnson, executive director at the UK private bank, said.
"It is estimated that £1 trillion will pass down from one
generation to the next over the next 20 years, and while many families will
make this transfer successfully, many more may not, reinforcing the old phrase
of 'clogs to clogs in three generations'. One simple yet effective strategy of
preserving the family wealth is to open up communication in the family and
start to think about the various risks that could arise in the future and agree
how they should be dealt with. It is easier to raise the idea of pre-nups
before your children meet their prospective spouses," Johnson said.