Islamic Banking
EXCLUSIVE: New Forum To Promote Women In Islamic Finance Set For Launch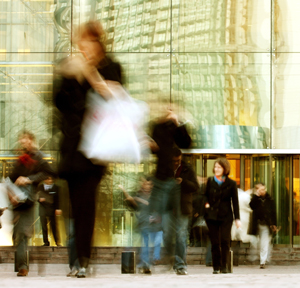 A tough sector
The differences in attitudes towards women's rights are a microcosm of the variations that of course characterise Muslim countries, which encompass countries as different as oil-rich Islamic states and Asian Islamic states.
Countries also differ significantly in terms of what they consider to be Shariah-compliant, which is one of the barriers that have held back product production. Other barriers to growth have included a dearth of talent when it comes to Islamic finance, says Akram.
"There are so many challenges, and at the same time, it's growing at such a rapid pace," she told WealthBriefing.
However, she believes that supporting women in the sector will help solve the talent issue. If financial firms want to encourage these positive changes, she says, they can do two things: work to instill more confidence in their female employees – through impeccable attitudes to childcare, maternity leave, promotion to all levels, etc – and also through mentoring programmes.
Akram credits mentors – at Merrill Lynch, and people whom she has met since – with getting her to where she is today. "It's because of genuine people, who probably didn't realise they were my mentors," she says.
In her early years in the world of Islamic finance, Akram says she felt that as a woman she had to prove time and time again that she had earned her right to be there, and therefore encouragement from others helped counteract this.
In her latest venture she has support from well-known figures in the industry such as Keith Phillips, executive director at British Bankers' Association.
"London's position as a hub for Islamic finance is winning global recognition. Much work has been done here and abroad to make Islamic finance readily available for all types of stakeholders. However, much works still needs to be done. From a gender perspective, women are still under represented within the Islamic finance sector," said Philips.
"Recognising the obstacles many women face to progress, or even entering the sector, Samina established the first global women in Islamic finance network here in London in 2007. Whilst it's an informal group, it has an impressive global network of contacts."
Phillips' comments about London as a hub for Islamic finance were echoed last week by Baroness Warsi, a senior Foreign Office minister, who said she wants the City to respond to a sector set to expand by $400 billion over the next two years, according to the Evening Standard.