Family Office
Wigmore Association Finishes Frankfurt Meeting In Bullish Mood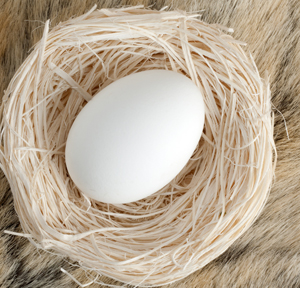 Wigmore Association, the collaborative group of multi-family offices, finished its latest meeting in Frankfurt feeling bullish about the outlook for the global economy.
The organization, which sees the chief investment officers of a group of family offices discuss political and economic global events, is currently chaired by Pitcairn CIO Rick Pitcairn, who recently took over the mantle from SandAire's Marc Hendriks.
"The gathering in Frankfurt epitomized why we initially formed Wigmore. We were at the epicenter of a financial crisis as it unfolded, gaining insight from the ECB and other financial and economic experts," said Rick Pitcairn.
However, he emphasized that while the gatherings are a chance for each member to broaden its perspective, the investment decisions and positions the family offices then take differ in many ways due to the different cultures and client profiles of each member.
The group is made up of: Pitcairn (US), SandAire (UK), The Myer Family Company (Australia), HQ Trust (Germany), Northwood Family Office (Canada), Progeny 3 (US), and Turim Family Office & Investment Management (Brazil).
In Frankfurt, members expressed a bullish view on the US in particular, and were optimistic this would help drive global growth. Underlying this view, the CIOs believe Fed strategies of the last three years have been "largely successful."
The CIOs were less convinced by the strategies of the European Central Bank, with members saying the organization is "politically restrained in implementing some solutions they feel would efficiently deal with the region's financial issues," according to a statement from Pitcairn. Some members remained concerned about a European meltdown, led by recent events in Cyprus.
On balance, though, the members felt that global economic woes had eased, along with investor concerns, and they agreed that they would continue to capitalize on growth going forward in their investment advice to clients.
The group will next meet in Brazil in September.