Trust Estate
Everything You Need To Know About Creating Trusts In Singapore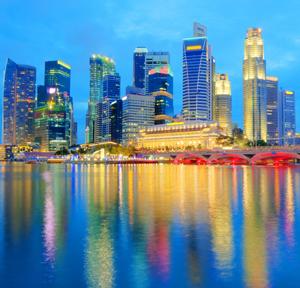 An online business information portal, GuideMeSingapore.com, has released a guide for creating private trusts in Singapore, responding to what it says is growing interest from wealthy individuals for these kinds of structures.

"In Singapore, the high net-worth population is increasing dramatically, and the trust industry here is growing to respond to increased demand from this demographic segment. Singapore's trust framework and its reputation as an international financial centre make it an ideal choice for wealthy individuals looking to establish family trust arrangements," said
Jacqueline Low, chief executive of Janus Corporate Solutions, a business registration services firm. It is the parent company of GuideMeSingapore.com.
The city-state is rapidly emerging as a premier jurisdiction for establishing trusts thanks to booming regional wealth; strong regulatory frameworks and attractive tax regimes, market-friendly and stable economic policies and the extensive list of global financial institutions and advisory firms that already have a presence in Singapore.

"Not only is Singapore ranked number one for its ease of doing business (as published by the World Bank's Doing Business 2013 report), it is also renowned as one of the top jurisdictions for its ease of establishing a trust," the organisation said in a statement.