Philanthropy
Bernstein Wealth Management Launches DAF Program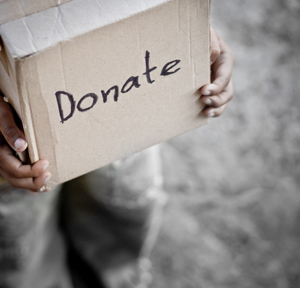 The move is an example of how DAFs remain an increasingly significant part of the North American philanthropy landscape.
Bernstein Private Wealth Management, a unit of New York-listed AllianceBernstein, has introduced a private label donor-advised fund program, the Bernstein Philanthropic Impact Fund.
The program will be administered by National Philanthropic Trust. NPT is a public charity and the largest national, independent sponsor of DAFs.
The wealth manager said it is tapping into what it said is the "growing popularity of DAFs."
Around for decades, DAFs – along with private foundations – are important philanthropic conduits in North America, and jurisdictions in the UK. (See a recent editorial by this news service about the state of philanthropy here.)
"Bernstein has partnered with NPT for many years to help clients make strategic decisions with their philanthropy. As our managed assets in DAFs have grown, we're excited to unveil a new solution that will improve the client experience," Jennifer Ostberg, director of personal philanthropy at Bernstein, said.
The Bernstein Philanthropic Impact Fund is now available to Bernstein clients as part of its broader suite of DAF products.
Headquartered in Nashville, Bernstein Private Wealth Management, which advises ultra-high net worth and HNW clients, oversees $112 billion in assets under management. Across the whole AllianceBernstein group, it oversees more than $675 billion of assets. Founded in 1996, NPT has raised more than $45.6 billion in charitable funding and has made more than 600,000 grants exceeding $23.6 billion to non-profits around the world.