Wealth Strategies
US-Based Deciens Capital Gets Radical About Banking, Finance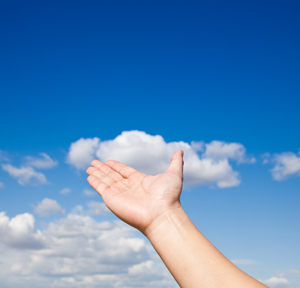 The unintended results of government bank regulation may explain a lack of dynamism and indifferent client service, so this VC business argues. It invests in what it says are underserved and neglected client segments.
Customers are disgruntled with financial services. Government regulation and protection of the sector, while understandable after crashes and abuses, is holding innovation back and stifling service quality, an investment figure argues.
In the US today, people often regard handling financial affairs as akin to a potentially painful visit to the dentist. Services must improve to take account of what clients want, Dan Kimerling, managing partner of Deciens Capital, told Family Wealth Report in an interview.
While the causes for problems are many, Kimerling told FWR that one reason is that government oversight of banking has tightened post-9/11 and the 2008 financial crash. He spoke to this news service as the industry continues to digest the impact of the Silicon Valley Bank and First Republic Bank rescues and takeovers.
"There were good reasons [for some of the reforms] but they were not without issues. Banks are not allowed to fail and that's one reason why they cannot try novel things," Kimerling continued.
The banking sector could, for example, benefit "massively" if countries encouraged citizens to have digital identities which they could carry with them every day. This would strip the requirement for many of the onerous KYC and related checks that clients need to undergo each time they move to a new bank. It would also cut heavy costs. "I think this is a meta-issue…we don't have strong ID systems in the West," Kimerling said, contrasting this to some extent with what's developing in China and India.
Kimerling isn't afraid to state strong views and argues that serious investment in financial services involves making bold, but considered choices and looking into areas that are neglected or misunderstood, such as financial services for the elderly and vulnerable, and farmers. Kimerling accepted – when asked by FWR on the matter – that digital ID ideas raise privacy concerns, but then these exist already, and certain notions about privacy are already being tested, he said.
He is a startup veteran with three exits, having been an angel investor with more than 30 deals under his belt; he has experience as a general and limited partner. Kimerling was educated at the University of Chicago and, among other positions, is a member of Milken Young Leader's Circle.
Prior to founding Deciens, Kimerling co-founded Standard Treasury and served as its CEO until it was acquired by Silicon Valley Bank. Standard Treasury built leading API solutions for the global financial services community and was backed by YCombinator, Andreessen Horowitz, and Index Ventures. In addition, Ishan Sachdev is general partner, and Cutler Cook is venture partner.