Strategy
Strategies To Win Over HNW Clients In A Crowded Market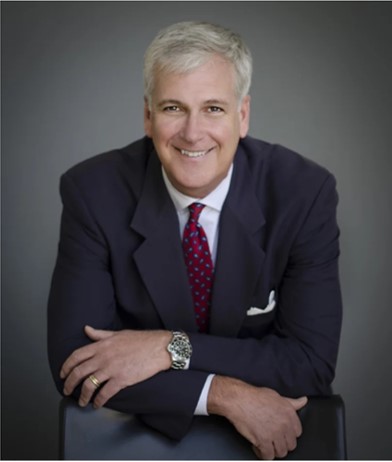 The author argues that advisors can stand apart from competitors by focusing on the people first, and not by pitching a product.
The following article examines one of the most important of topics – how can wealth managers find new clients and, just as crucially, keep them? To answer this is Hunter Ewing, who is the co-founder and partner of High Ground Company, a firm based in Atlanta, Georgia. (More on the author below.)The editors are pleased to share these views and invite readers to react. The usual disclaimers apply. Email tom.burroughes@wealthbriefing.com
The finance industry is a battleground for high net worth families and individuals, with financial advisors constantly vying for their attention and business. Combining expertise, trust, personalized service, and a commitment to meeting their unique financial needs is imperative in order to stand out.
Develop a steady stream of referrals through excellent service and intentional networking.
Building solid relationships with high net worth clients involves more than just selling products or services. It requires a deep understanding of the client's problems and a willingness to be a sounding board for their ideas and concerns. By approaching clients this way, advisors can gain credibility and trust, especially when referrals come from other centers of influence within the HNW community.
Build mutually beneficial relationships with other wealth advisors.
An old saying in the financial services industry goes: "We like to do business with people we know, like, and trust." This philosophy emphasizes the importance of building solid relationships with other professionals, such as attorneys, accountants, wealth managers, or insurance agents.
Collaboration between advisors can also provide a more comprehensive and integrated approach to serving HNW clients. Whether meeting socially outside of work or collaborating on a project, establishing a network of trusted colleagues can lead to better client outcomes and ultimately help financial advisors build their businesses. By fostering relationships with other professionals and working together toward a common goal, advisors can create a community of experts that can provide comprehensive and tailored solutions to meet their HNW clients' needs.
Tell people why you're different.
Financial advisors can effectively communicate their value proposition and differentiate themselves from other advisors in the eyes of HNW clients by investing in branding, messaging, and marketing efforts. One way to achieve this is by employing professionals who can help critically think through and develop a value proposition that stands out.
However, effective communication is about more than just branding and messaging. It also involves developing an active dialogue with clients to ensure that they understand the value the advisor brings to the table. This includes deeply understanding the client's needs and preferences and providing tailored solutions. It's vital to employ partners who can think creatively and objectively about what the firm does, the problems it solves, and the clients it serves and put it all in a concise and fresh form.
Differentiate from competitors by focusing on the people first, not pitching a product.
One of the most common mistakes financial advisors make when trying to win over HNW clients is overselling. It's easy to fall into the trap of working with an affluent family and immediately pitching product after product. To avoid this pitfall, it's essential to prioritize the discovery process. What are the client's goals, and why did they hire and trust the advisor in the first place?
One strategy that sets advisors apart is using a proactive service model that considers all aspects of the client's financial life, including trust and estate planning, and how it works together in real-time. This approach requires a team of advisors who consistently look out for clients and have annual reviews of their insurance needs. The key is to maintain an active dialogue with clients, keeping them informed of any changes in the market, as well as discussing any changes in their life that might need to be reflected in their financial plans. It is essential that an HNW client's financial plan changes in tandem with their circumstances.
A proactive service model involves:
-- Going above and beyond clients' expectations;
-- Anticipating their needs; and
-- Taking action before they ask.
Another way to differentiate oneself is by implementing cutting-edge technology to enhance the client experience. Offering a synchronized platform for clients to take control of their financial future empowers them to have a say in their experience. This cuts down on service time for the advisor and ensures that clients feel more engaged and invested in their financial planning process.
About the author
Hunter Ewing is a founding member and partner of High Ground Company, a wealth consultancy that uses creative insurance strategies and planning to help HNW clients. Specializing in insurance for almost 30 years, Ewing is experienced in estate and charitable planning, non-qualified benefit and compensation planning, and key person and buy-sell agreement funding. He is a past committee chair of the Association for Advanced Life Underwriting in Washington, DC, and serves as President of the Atlanta Estate Planning Council Executive Board