Financial Results
Credit Suisse Notes Internal Controls "Material Weaknesses," Shares Fall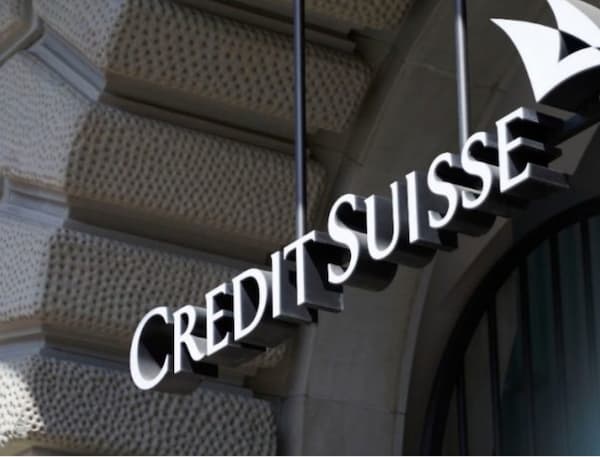 After the delayed publication of its 2022 annual report, the banking group said there had been some issues with its internal controls. It also said that while the pace of outflows had slowed, they had not yet stopped.
Shares in Credit Suisse were down almost 5 per cent this morning after the Zurich-listed bank issued its delayed annual report. The document identified "material weaknesses" in its internal controls over financial reporting. Switzerland's second-largest bank said it had not yet stemmed customer outflows.
Last week, the lender, which operates in jurisdictions around the world, jolted investors by saying it was delaying release of the annual report following a call with US regulators.
Today, shares in the lender were down 4.95 per cent at SFr2.15 ($2.35) per share.
"As of December 31, 2022, the Group's internal control over financial reporting was not effective, and for the same reasons, management has reassessed and has reached the same conclusion regarding December 31, 2021," the bank said in the report.
The bank, which has suffered from a series of mishaps and scandals, logged more than SFr110 billion in customer outlflows. Credit Suisse said "outflows (had) stabilized to much lower levels but had not yet reversed." (To see its full-year results, click here.)
The troubles come at a tough time for the wider banking industry following the collapse late last week of Silicon Valley Bank.
A report by Reuters (April 14) said the cost of insuring against a Credit Suisse debt default also rose to a record of 466 basis points, rising 49 bps from Friday's close.
In the preamble to the report, Axel Lehmann, chairman and Ulrich Körner, CEO, said: "The transformation we announced and started in 2022 is fully underway. Both in 2023 and 2024, we will be absolutely focused on the execution of our strategic plans, transforming into the new Credit Suisse with its leading franchises in Switzerland and in wealth management, strong capabilities in asset management and markets and the carveout of CS First Boston as a leading capital markets and advisory business."
The bulk of the report spells out the ways in which the bank said it is restructuring its business, reducing risk exposures and pivoting to areas which are less capital intensive.
The report reiterated that at the end of last year, its Basel Common Equity Tier ratio – a standard international measure of a bank's financial strength – was 14.1 per cent.
Reuters on March 9 reported, citing unnamed sources, that Julian Gooding was leaving the bank. He is given as chief compliance officer. Credit Suisse declined to comment to Family Wealth Report on the matter.