Financial Results
Analysis: Silicon Valley Bank Collapses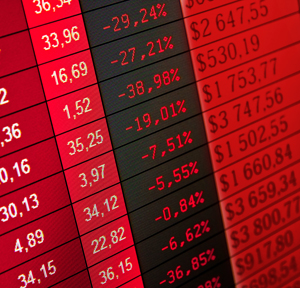 There is a private banking business of some size in the mix. In 2021, Silicon Valley Bank completed its $900 million acquisition of Boston Private, a wealth management, trust and banking services provider.
The rapid collapse last week of Silicon Valley Bank in the US – a business that owns private banking services – has shocked investors and revived memories of the 2008 financial train wreck. There is a separate UK-based entity that was placed under Bank of England control; as of this morning (March 13) it was sold for £1 ($1.21) to HSBC's UK-based business, ending uncertainty about the bank's future.
The bank's troubles surfaced in the middle of last week. Your correspondent was in Zurich for this news service's awards events for Swiss external asset managers. The local news chatter was dominated by how Credit Suisse had delayed publication of its annual 2022 report following a call with the Securities and Exchange Commission. (This hasn't been a good week for banks.) But by the time I awoke bleary-eyed on Friday morning, the newswires were hot with overnight news that SVB Financial Group – the name of the US-listed holding company – was in deep trouble. The bank's shares ended down more than 60 per cent, at $106.04. Shares of the wider banking sector were dragged down. The US Dow Jones US Banks Index ended down 0.81 per cent on Friday.
Silicon Valley Bank, which is the 16th largest bank in the US, has now been taken under federal government control. While not in the bulge-bracket league of a JP Morgan or Citigroup, its demise sheds light on the stresses in the US technology sector, and in areas such as venture capital that have been hot topics for wealth managers. With its name, Silicon Valley Bank, founded in 1983, it is symbolic of the glories of northern California's technology powerhouse. After the slump in equities of 2022, with "Big Tech" very much in the firing line as central banks hiked rates, it appears that stresses on tech firms have hit home.
According to Reuters yesterday, some financial industry executives and investors were growing increasingly concerned that the bank's plight could have a domino effect on other US regional banks if regulators did not find a buyer to protect uninsured deposits. It is the largest bank to have failed since 2008. One result is that billions of dollars are owed to investors and clients, with no immediate sign of how or if that is to be repaid.
The Federal Deposit Insurance Corporation (FDIC), which was appointed as receiver, was trying to find another bank over the weekend that was willing to merge with Silicon Valley Bank, the news service quoted unnamed sources as saying.
The bank has a footprint in Europe. The Bank of England put the UK arm of Silicon Valley Bank into a Bank Insolvency Procedure - the business was, as reported above, bought for a nominal sum by HSBC, easing fears of clients worried about their deposits. Under the Bank of England arrangement, customers would have received £85,000 ($102.289) per account, or up to £170,000 for joint accounts, from the deposit insurance scheme, while remaining assets would be managed by liquidators.
Financial figures
In its January 19 release of full-year 2022 and fourth-quarter 2022 results, SVB Financial Group said "consolidated net income available to common stockholders" was $275 million in Q4, sliding from $429 million in the third quarter and falling from $371 million a year before.
CEO Gary Becker issued a statement, as part of the results release, that contained little hint of clouds on the horizon: "In the fourth quarter, client cash burn and the pace of VC investment decline both moderated. We saw solid growth in loans and core fees, better-than-expected net interest income, and healthy investment banking activity driven by biopharma deals. While broader market conditions are limiting growth and driving somewhat higher credit costs, we continue to see strength in our underlying business, and a balance by our clients between near-term expense discipline and preparation for a return to investment and deployment. Until that shift occurs, we believe we remain well positioned with a strong balance sheet and the resources and expertise to manage successfully through the current environment."
The private banking angle
There is a private banking business of some size in the mix. In 2021, Silicon Valley Bank completed its $900 million acquisition of Boston Private, a wealth management, trust and banking services provider. This news service knows several of SVB Private's senior figures and has interviewed them about family offices, and other aspects of the sector.
A few days ago, this publication spoke to John Longley, head of private bank, wealth, and trust business at SVB Private. Family Wealth Report was in the process of verifying quotes and other details with a view to publishing a story in a matter of days. SVB Private has not returned emails to enquiries about updates given last week's events.
The US Federal Reserve and the FDIC were thinking of creating a fund to allow regulators to "backstop" more deposits at banks that run into trouble (source: Bloomberg). The Reuters report noted that Silicon Valley Bank had an unusually high level of deposits that were not covered by the FDIC's guarantees, which are capped at $250,000.
Since the 2008 crash, there has been much debate on whether the prospect of bailouts and government protections paradoxically made the banking system more vulnerable by encouraging risk taking. Banks also routinely give data in quarterly results about their Common Equity Tier 1 ratios – a standard international measure of a bank's capital "buffer." SVB Financial Group's ratio was 12.09 per cent at the end of December last year. (In Switzerland, by the way, the ratios are typically above 20 per cent or more.)
Cash and securities
According to an analysis by the Net Interest Substack column of Marc Rubinstein (a former hedge fund manager), the bank got into difficulties stemming from an influx of cash during the pandemic. Between the end of 2019 and the first quarter of 2022, deposits at US banks rose by $5.40 trillion. With loan demand weak, only around 15 per cent of that volume was channeled toward loans. The rest of that money was put into securities portfolios or kept as cash. When banks buy securities, they have to decide up front, Rubinstein wrote, whether they intend to hold them to maturity or not. So the decision means that securities are either called "held-to-maturity" assets or "available-for-sale" assets. The crucial issue is that HTM assets are not marked to market. It means that banks don't have to worry if bond values fall. On the other hand, AFS assets are marked to market, and this can make a bank's capital base more volatile.
"Driven by the boom in venture capital funding, many of Silicon Valley Bank's customers became flush with cash over 2020 and 2021. Between the end of 2019 and the first quarter of 2022, the bank's deposit balances more than tripled to $198 billion (including a small acquisition of Boston Private Financial Holdings). This compares with industry deposit growth of `only' 37 per cent over the period. Around two-thirds of the deposits were non-interest-bearing demand deposits, and the rest offered a small rate of interest. All in, at the end of 2022, the cost of Silicon Valley's deposits was 1.17 per cent (up from 0.04 per cent at the end of 2021)," Rubinstein wrote.
He noted that SVB invested most of the deposits and put some into HTM securities and others in AFSs.
Rubinstein explained what happened as rates started to go up.
"The trouble is that when rates started to go up, mortgage assets got hit hard. The duration of Silicon Valley's HTM portfolio extended to 6.2 years, as at the end of 2022, and unrealized losses snowballed, from nothing in June 2021, to $16 billion by September 2022. That's a 17 per cent mark-to-market hit. The smaller AFS book was also impacted, but not as badly. Mark-to-market losses there amounted to 9 per cent by the end of September.
"So big was this drawdown that on a marked-to-market basis, Silicon Valley Bank was technically insolvent at the end of September. Its $15.9 billion of HTM mark-to-market losses completely subsumed the $11.8 billion of tangible common equity that supported the bank's balance sheet," he wrote.
There was an issue with a run down in deposits, he continued. "Deposits fell from $198 billion at the end of March 2022 to $173 billion at the end of December (and $165 billion by the end of February 2023). Part of the decline reflects a system-wide contraction. Prior to 2022, there had only been 10 quarters of deposit outflows in the US in the past 50 years; we've now seen four quarters of outflows. But the factors that led to Silicon Valley Bank gaining deposit share on the way up are instrumental in it losing share on the way down."
Rubinstein wrote that last week the bank sold $21 billion of available-for-sale securities to raise cash. Because the loss ($1.8 billion after tax) would be sucked into its regulatory capital position, the bank needed to raise capital alongside the restructuring. "Unfortunately, the capital raise never got done. The bank chose to announce its balance sheet restructuring the same day that Silvergate Capital announced it is going into voluntary liquidation," he concluded.
Last week Silvergate Capital Corporation, the holding company of crypto-focused Silvergate Bank, said it intended to wind down operations and voluntarily liquidate the banking unit. This happened days after the business stunned investors by saying it was facing a financial crisis. The institution is another case of a firm hit by the implosion of failed crypto-exchange FTX, which used the bank to transfer customer funds.