Family Office
Highworth Adds More US Family Offices As Coverage Expands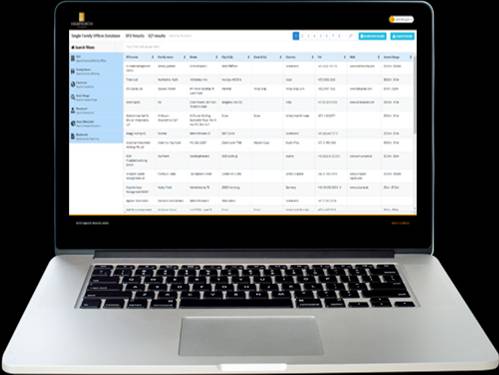 The group, with which this news service is exclusive media partner, has also added a number of family offices that are direct investors in private equity, VC and real estate.
Highworth Research, the data and research group with which this news service is exclusive media partner, has added a clutch of US family offices to its files, including groups such as Bessemer Trust, East Rock Capital, HF Capital, Marshall Street Management, and Pathstone.
The additions of these 26 family offices come after the UK-based organization unveiled its North American offering in 2022. Drawing on publicly-available sources, the resource enables users to drill into the details of what these entities own, who runs them and where they are based, among other details.
The group has also added 17 single-family offices to its database which are predominantly direct private equity, venture capital, or real estate practitioners. This taps into the growing interest in the direct investments that SFOs make. For example, names added include: 10Branch LLC, the family office of software entrepreneur Jay Halliday which invests in Oregon-based early-stage tech firms. Another is Elmore Companies, the family office and holding company of DG Elmore, Jr, whose father created the Elmore Sports Group; Lightchain Capital (Rodger Riney, founder of Scottrade Financial Services); Newlight Partners (a spin-off from the family office of George Soros' Soros Fund Management); and Post House Capital, the FO of Jackie Reses, an alumnus of Goldman Sachs and former CEO of Square Capital.
This publication has already benefited from having access to Highworth's extensive resources – for example, we have run an exclusive report about the German family office, the principal investor behind BioNTech, the developer of the Covid-19 vaccine, which is distributed by Pfizer.
To see articles by Highworth Research, see these examples here and here. To register for the firm's database, go to this link.