New Office
New York-Based MFO Expands To South Florida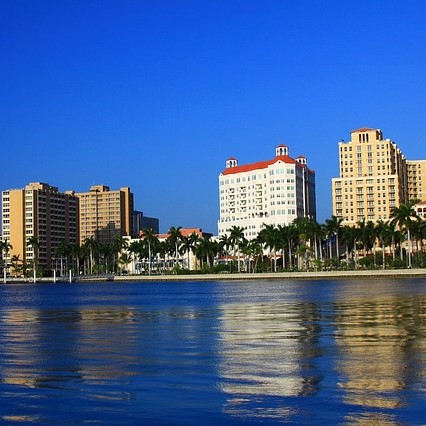 Florida has attracted a variety of wealth management organizations in recent years, drawn by features such as the absence of a state income tax and relatively fast economic growth.
TAG Associates, the US multi-family office and RIA, is opening an office in south Florida – the first time the organization has expanded outside of New York since it was founded 40 years ago.
The office, located in West Palm Beach, is a further sign of how wealth managers are moving into the Sunshine State to tap its growing affluence.
"As ultra-high net worth individuals and families of all ages and backgrounds continue to migrate to Florida, we have increasingly been investing time and effort toward supporting them there," David Basner, TAG's chief executive, said. "A Florida office will give us a presence in a substantial and growing market. This is a natural extension of our business and will provide us with ease and proximity to advise existing and new client relationships."
Jonathan Bergman, TAG president, who is overseeing the launch of the Florida office, will divide his time between New York and West Palm Beach. The firm intends to increase the office staff in the coming months, it said in a recent statement.
TAG's platform serves families with more than $10 million of investment assets.
"Florida is the fastest growing market for ultra-high net worth individuals and families," Bergman said.
In March 2019 the group appointed Bari Goldman as head of business development.
Florida has attracted a variety of wealth management organizations in recent years, and its presumed charms have shone more brightly due to its not having a state income tax (as with Texas and Nevada).
To give various examples across the industry, Hamilton Capital, a Columbus-based registered investment advisor with more than $2.5 billion in assets under management, has opened an office in Palm Beach. The Glenmede Trust Company, which formed a transatlantic pact with a multi-family office, has created a new office in West Palm Beach, Florida – the firm's first office in the state.
Among other firms expanding in Florida are Goldman Sachs, which has added hires in its private wealth management business; Rockefeller Capital Management, which has made a raft of hires; Evercore Wealth Management has opened a new office in Palm Beach; Landsberg Bennett Private Wealth Management launched as an independent Registered Investment Advisor in Punta Gorda in 2019; and Boston Private (now part of Silicon Valley Bank) appointed advisors as part of its work with a Florida-based firm. In 2019, the personal finance website WalletHub listed Florida as one of the states with the highest return on investment in terms of its tax burden and provision of public services.
In 2020, the three grandsons of Adi Dassler, founder of sports and apparel brand Adidas, created a Florida-based multi-family office.