Strategy
MFO Battle: RIAs Vs Global Giants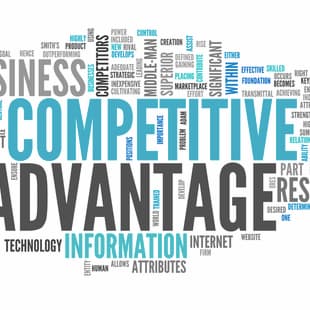 What can US advisory firms do in order to take market share from international players and win a larger slice of the business for serving ultra-high net worth individuals? In this is article, we talk to industry experts to find out what can happen.
Can US advisory firms successfully challenge global financial giants for a larger share of the massive trillion dollar UHNW multi-family office market?
It won't be easy, but carving out a bigger piece of that lucrative pie is very much within reach, according to Schwab Advisor Family Office's recently released white paper The Multi-Family Office of Tomorrow.
Multi-family office RIAs had just under 7 per cent of market share for high net worth MFO assets, compared with 28 per cent for wirehouses and 21 per cent for private banks, according to the Schwab report.
However, the RIA multi-family office model has grown rapidly, with a five-year historical CAGR of 12 per cent, and their banking and wirehouse rivals "are expected to lose market share over the next five years," the Schwab report states.
"RIAs have a tremendous opportunity to capture a larger share of the MFO market," said Paul Ferguson, managing director for Schwab Advisor Family Office.
Path for RIA gains
The bar is relatively low: currently, approximately 10 per cent of ultra-wealthy households, defined by Schwab as those having at least $30 million in net worth, choose an RIA that specializes in UHNW clients, according to research from Cerulli Associates cited in the Schwab report.
The success of the independent advisory model in the US, the rapid growth of the UHNW market and the increasingly complex service needs of wealthy clients, combined with perceived vulnerabilities of large banks, add up to a golden opportunity for RIAs, according to Schwab.
Assets managed by RIAs have grown 12 per cent over the past five years and assets owned by UHNW clients are expected to grow from $900 billion to $1.4 trillion by 2025. Currently, there are just over 100,000 UHNW families in the US with more than $30 million in net worth, an 8 per cent increase from 2020, according to the Wealth-X Global Wealth Report.
And those wealthy households are dealing with more complexity in their lives than ever, including concerns about cybersecurity, reputation risk, privacy, personal security and an often bewildering array of investment and philanthropic options.
Having specialized practices that can deal with these issues is the key to gaining MFO market share, Ferguson maintained. Indeed, the average household net worth for specialist advisory firms is $30 million, compared with $12 million for RIAs with just a few UHNW clients, according to the Schwab report.
Big bank clout – and weaknesses
To be sure, global financial giants including Bank of America, UBS, Morgan Stanley, Wells Fargo, Goldman Sachs, JP Morgan and Citibank, continue to dominate the UHNW and family office market.
But as the popularity of the independent fiduciary model grows, those legacy firms with what Ferguson calls a "captive model" will, he contended, increasingly face questions regarding proprietary products, cross-selling, opaque disclosures, layered fees and perceived conflicts of interest.
Worth the effort?
Advisory firms who want to enter the MFO market nonetheless face formidable challenges, Ferguson conceded.
Finding – and being to afford – best-in-class talent and technology won't be easy. Nor will being able to provide ultra-wealthy clients with the services they now require.
"The needs of these families have become increasingly complex, expanding far beyond traditional wealth management and tax planning," said Eddie Brown, national managing director and head of Schwab Advisor Family Office.
What's more, "The costs of entry are prohibitive and pricing is already hard," cautioned UHNW consultant Jamie McLaughlin. "RIAs who don't provide family office services should count their blessings and stick to their knitting in serving 'lesser client wealth segments.' Why dilute their core business where they have pricing power?"
But Schwab contends that for RIAs willing to put in the work required for what they can realistically offer, who they should seek out as clients and how they can be competitive in an unforgiving market, there is a very clear opportunity.
Exactly what steps RIAs considering entering the MFO market should take will be outlined in part two of this report.