Philanthropy
Philanthropy For Testing Times – How Donor-Advised Funds Are Working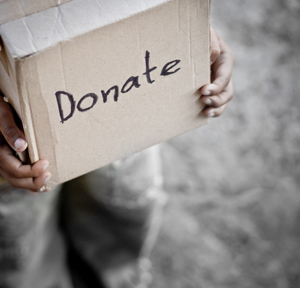 Here are more thoughts from those in the philanthropy space about how markets and requests for aid are affecting the landscape.
As November is typically an important time to think about giving – with Thanksgiving in mind – we are running some articles about philanthropy (see an earlier example). In the following case, this news service talks to Hope Carlson, CFP®, CAP®, principal, lead advisor at CI Dowling & Yahnke Private Wealth.
FWR: Falling markets, rising demands for charitable help, and a possible fall in donations as wallets are squeezed create a trinity of issues for foundations and other philanthropic entities. How can those who are supporting philanthropy respond?
Carlson: Needs and requests for support certainly abound. One potential solution is for those with donor-advised funds to consider granting a bit more out of them this year. Because the funds have already been permanently earmarked for charity, making additional grants will not stress the pocketbooks of those families. However, releasing more funds to the end charities can make a real difference.
There seems to be continued growth in the use of donor-advised funds – is this coming at the expense of foundations, or rising in tandem with foundations?
According to the 2022 DAF Report published by National Philanthropic Trust contributions to donor-advised funds (DAFs) in 2021 totaled $72.67 billion, an increase of 46.6 per cent compared with 2020. In contrast, Giving USA's 2022 report showed that 2021 contributions to foundations totaled $64.26 billion, an increase of only 9.3 per cent from the prior year.
That said, total charitable assets in private foundations still dwarf those in DAFs; at the end of 2021, private foundations had $1.3 trillion compared with $234 billion in DAFs, according to National Philanthropic Trust.
Also, while DAFs are increasingly popular, both foundations and DAFs have their place as giving vehicles depending on donors' philanthropic goals. Foundations allow greater control over the donations and additional flexibility in how funds can be used and invested. DAFs, however, which can allow anonymous giving, do not have a minimum required payout rate, and have a lower administrative burden. We have clients who use both, and I would envision that continuing.
Do end clients ask for more guidance on philanthropy, given the complexities involved?
Absolutely. We help our clients with both values-based questions – the "why" of their giving – and with how best to give in light of taxes, their assets, and their overall goals. While many people like to donate cash, there are other strategies that can be beneficial, such as donating appreciated stock, using a donor-advised fund or foundation and, for those aged 70.5 or older, donating directly from IRAs as a Qualified Charitable Distribution. Understanding how best to give is a very personal decision that depends on each person's unique financial situation, so we find that people appreciate consulting with their advisors.