Philanthropy
Tough Markets, Increased Pleas For Help – Challenges For Philanthropy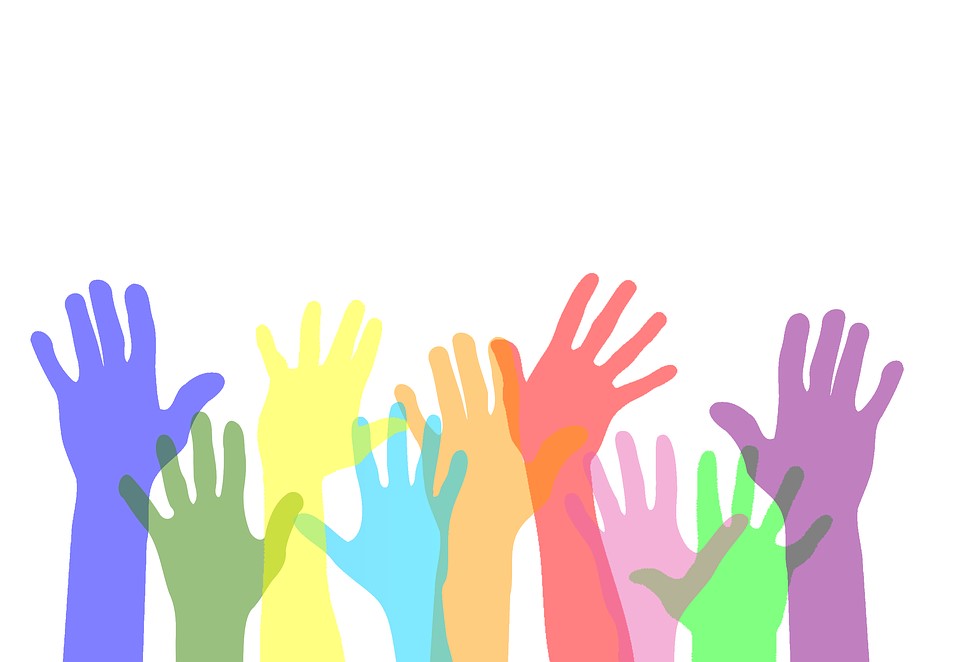 Philanthropists have a lot to contend with this year: a period of falling market values that hit assets, a potential squeeze on donations as people watch their finances more closely, and rising requests for help.
As November is typically an important time to think about giving – with Thanksgiving in mind – we are running some articles about philanthropy (see an earlier example). In the following case, Family Wealth Report interviewed Marta Ferro – managing director and head of philanthropy at Angeles Wealth Management in the US.
FWR: Falling markets, rising demands for charitable help and a possible fall in donations as wallets are squeezed create a trinity of issues for foundations and other philanthropic entities. How can those who are supporting philanthropy respond?
Ferro: Philanthropists – whether they are checkbook givers or have family foundations or DAFs [donor advised funds] – can rise to the occasion and support the nonprofits they have historically cared about and given to at the same or higher levels. With high inflation and endowments affected by the market drop, nonprofit organizations certainly need similar if not greater levels of funding this year. Although giving is up slightly, it hasn't kept pace with inflation.
During the pandemic and other rough economic periods, many high net worth families with foundations and DAFs have recognized the need of their grantees and continued to be generous, if not even more generous. As long-term investors with their endowments, and if around for years/decades, they have weathered market fluctuations and have experienced significant gains if they have remained invested for the duration.
Donors have also continued to invest into their giving vehicles at historically high rates through 2021, allowing for some flexibility even with the downturn this year (i.e. tax advantages of giving to DAFs in previous years but outflows in donations not at the same levels, providing some cushion to give comfortably in 2022 and beyond).
The philanthropic community has also become more collaborative over time. Funders share best practices, funding opportunities, and help build capacity for their grantees more than ever. The nonprofits are also partnering. For example, during the pandemic, a group of smaller arts nonprofits in Los Angeles created a fundraising consortium and pooled funds raised for the good of all. One organization even deferred many direct donation offerings, knowing that they were relatively healthy cashflow wise, and recommended that funders give to the pool instead. Although private foundations have a 5 per cent requirement, some give more than that minimum threshold during tough economic periods.
Our investment philosophy, and our clients, at Angeles Investments are long-term. So, our asset allocation planning doesn't change significantly but we take everything into consideration, including tax loss harvesting, while actively managing our client portfolios. As markets shift, we adjust based on our investment committee and chief investment officer's robust process, research and diligence.
Of all the trends you have seen in terms of the causes that philanthropists are supporting this year, what are the most striking?
Supporting social justice-aligned organizations and the affordable housing/homeless crisis as well as intersectional hardships such as food insecurity, poverty, homelessness, mental health and racial equity are trends that I am aware of.
Funders are also more readily asking for Theory of Change work and clear DEI statements from their grantees. They are also more open than ever to transparent conversations about what isn't working and pain points, as well as funding capacity building and with unrestricted dollars. Funders are also still waiving reporting requirements, or relaxing them, coming out of the intensity of the pandemic's toll on the sector these past few years.

There seems to be a continued growth in the use of donor-advised funds – is this coming at the expense of foundations, or rising in tandem with foundations?
DAFs and private foundations are used depending on several factors and advantages that each offer, often appealing to different donors (although some use both). Private foundations offer more control and flexibility and appeal to larger donors, whereas DAFs are a natural choice for smaller donors because they are lower cost and easy to establish.
There is no denying that DAFs have grown significantly in the past 10 years, although not at the expense of private foundations necessarily. In 2021, DAFs gave over $10 billion more than in 2020, and 10-year growth was 400 per cent. Grants also increased 60 per cent over the past two years. The 10-year average rate of change in giving increased by 17.5 per cent per year. DAF donors have proven that they rise to the occasion and give significantly in the face of significant challenges. (2022 DAF Report, NPTrust).
In 2021, there was an estimated $234 billion in DAF charitable assets and approximately $1.3 trillion in private foundation assets. During that same period, DAF gifts were almost $46 billion and grants from private foundations totaled more than $96 billion. (Giving USA 2022 and FoundationMark data referenced).
Slower rates of contributions to DAFs are expected with market volatility and the bear market. However, it is anticipated that DAF holders will continue to be reactive and generous in their giving in 2022, especially with record donations into these vehicles recently.

The past few years saw the pandemic affect philanthropy in terms of people bringing forward donations, etc. What is your take on the situation this year?
Government pandemic funding has significantly decreased and in some cases, ended. However, individuals, DAFs and family foundations are still giving and the data supports that it is up slightly in 2022. However, giving has not kept pace with inflation.
In a recent article in The Chronicle of Philanthropy, Drew Lindsay (10/17/22) cited that in the first half of 2022 compared with 2021, the numbers of donors to organizations was down 7 per cent. Further, the number of donors giving less than $100 is down 17 per cent and the number of donors giving $101 to $500 is down 8 per cent. The reason cited is the "collapse" in the number of small-gift supporters. Research also shows that wealthy donors also shrink their giving during economic downturns. Interestingly, dollars increased by 6.2 per cent in the first half of the year, but this didn't keep pace with the 8.5 per cent inflation rate.
I believe the overall pullback in donations in 2022 is real with market concerns, the polarized political landscape, shrinking investment and endowment accounts, and a decrease in payout requirements.

Where is much philanthropy going this year – more of it overseas, or domestic? (Ukraine, etc?)
I believe that US-based giving is split but it is still predominantly focused on local communities and organizations that funders are engaged with. Domestic philanthropy is always dominant.

Sometimes there can be an overlap between philanthropy and impact investing. Do you see that creating a problem for people being able to monitor what is going on?
Philanthropy and impact investing are part of the same continuum. With the right, collaborative advisors, there should not be any confusion or problems in monitoring investments in both areas. Private foundations invest their endowments in various ways, with more decision-makers and families opting to engage in mission aligned and impact investing for at least a percentage of their assets.
This strategy is important for many, as essentially 95 per cent of their philanthropic assets are invested and can therefore "do good" through their investment choices. Their philanthropic investment plan, often focused on approximately the other 5 per cent of their assets that they give on an annual basis, is also important to plan, execute and evaluate with expertise and purpose. As long as there are coordination and systems involved, philanthropists of any size (and using any vehicles to give) can set up processes to achieve their goals all while remaining vigilant in tracking success and complying with all legal and tax requirements.

Do end clients ask for more guidance on philanthropy, given the complexities involved?
Clients who care about the purpose of their philanthropy beyond tax planning are asking for more guidance and taking their philanthropic planning, processes, and impact seriously. For those who are predominantly giving for tax reasons, they typically work with their accountant and/or manager and don't require the nuance, strategic planning and execution support of a specific philanthropic advisor. It is exciting that more families and individuals, as well as companies, are hiring experts in the philanthropy and ESG fields to guide them and hold them accountable and tracking against their stated plans.