Statistics
Envestnet, Aite-Novarica Roll Out Advisor Scorecard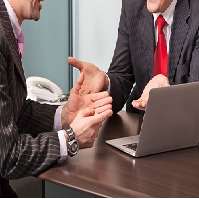 How do wealth managers measure and improve their performance in areas such as breadth of information, the ability to handle different goals, engage spouses and many more capabilities? A new scorecard for these attributes has been brought out to shine a light on the sector.
Envestnet, a wealth management systems business, is partnering with research and advisory firm, Aite-Novarica Group to introduce a way of scoring how well advisors help clients to be confident about their plans.
The firm is rolling out The Intelligent Financial Life Advisor Practice Score. This assessment yields insights into how an advisor can deliver even greater value and achieve higher levels of client satisfaction to help them grow their practice, Envestnet said.
Data shows that the higher an advisor scores for overall quality, the more clients it attracts, and the more it retains, Envestnet said in a statement.
"This assessment provides advisors with a way to understand how well they're positioned to help clients navigate their complex financial lives –through their day-to-day and more long-term financial decisions. By expanding their planning approach, advisors can help clients feel more secure in their ability to meet current and future financial obligations," Mary Ellen Dugan, chief marketing officer for Envestnet, said.
The firm has also unveiled a white paper, "Taking the Measure of Advice: The Intelligent Financial Life Advisor Practice Score and How it Benefits Advisors' Practices." It analyzes advisor behaviors and capabilities. The paper examines five categories used to calculate the Advisor Practice Score: Breadth of financial advice provided; frequency of multi-goal financial plans; addressing the emotional side of money; engaging spouses and other family members; and breadth of capabilities on platform.
For advisors, there is a high correlation between achieving a top Advisor Practice Score and managing more client assets. Advisors with a score of 80 or higher manage $443 million in client assets on average – representing 69 per cent more assets then their counterparts who scored in the bottom quartile of the survey with a score lower than 67.
In the final quarter of 2021, Aite-Novarica Group conducted an online study on behalf of Envestnet with 483 professional financial advisors to examine how financial advisors helped clients achieve a concept Envestnet developed called "The Intelligent Financial Life." This is an ecosystem to connect every facet of investors' finances through data-driven advice, solutions, intelligence and technology.
Aite-Novarica Group made a quantitative assessment of the extent to which each advisor was delivering financial wellness to clients.
The move adds to the range of training and education programs around the world that are aimed at wealth management.