White Papers
Employment Law In The Metaverse – Part 2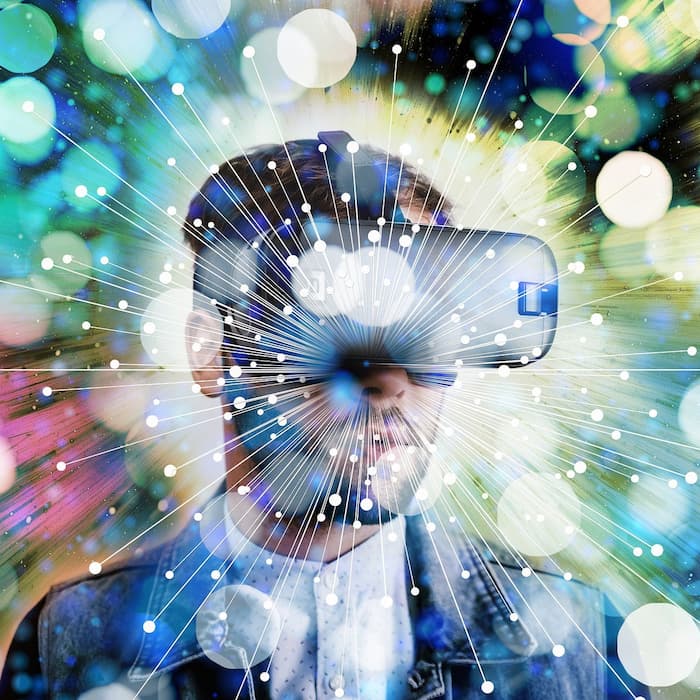 This is the second of a detailed examination of how the world of employment is being affected by what's called the "metaverse" – a form of the internet as a single, universal and immersive virtual world that comes to life when people use virtual reality and augmented reality headsets.
In part one, the authors of this article at Squire Patton Boggs, the global law firm, examined how the phenomenon that is the "metaverse" affects the world of employment. The article is from a series the firm is producing as part of its family offices series. This news service is grateful to Squire Pattern Boggs for being able to republish this article. As always, the usual disclaimers apply. Email tom.burroughes@wealthbriefing.com
To view the first half of the article, click here.
Metaversatility
Accessing the metaverse requires logging on to one or more gateway platforms. To state the obvious, this requires at least a computer and internet access, and, depending on the platform and apps accessed, may require a mouse, joystick, VR headset or motion-detecting equipment.
But computer use is complicated for persons with disabilities, such as those experiencing a hearing impairment that prevents communicating with other avatars without closed captioning, or those living with a visual impairment that requires screenreader software to translate the images and text on the screen. Many metaverse apps require some degree of manual dexterity and fine motor skills to navigate their features. All these challenges, and others, make meta-employment less accessible to workers with disabilities, absent reasonable accommodation.
It is unclear to what extent metaverse platforms can be adapted to allow for captioning, screen-reading, seamless audio descriptions and alternative methods of navigation, or whether features can be muted for users with sensory processing disorders or mental health conditions. Meta-workers requesting such accommodations will need to understand how to request such adaptations, and meta-employers will need to understand the cost and effort required to make such accommodations without blithely denying such requests as unduly burdensome. Indeed, because coding modifications to eliminate barriers to access are scalable and benefit countless employees and prospective employees with certain disabilities, kneejerk decisions based on stereotypes or baseless presumptions of cost and burden likely will not satisfy the employee's accommodation responsibility under the Americans with Disabilities Act and analogous state and local laws.
Even meta-workers without pre-existing disabilities face health and safety risks from working in the metaverse. VR headsets remain clunky and wearing them for extended periods may cause eye strain, headaches or neck pain. Repetitive strain injuries from keyboard, mouse and joystick manipulation are possible as well. The use of metaverse access equipment may add to the frequency of work-related injuries, increase OSHA-related health and safety monitoring, and contribute to workers' compensation claims.
Privacy in a new dimension
Futurists predict that metaverse operators will be able to harvest personal and physical information about users to customize the user interface (UI), collecting everything from eye twitches and heart rate to financial information and browsing preferences to personalize each user's metavisit. In fact, a review of patent applications filed by Meta suggests that the company has active plans to mine biometric information to enhance UI and refine targeted advertising. (5) Meta-employers privy to such information should be mindful of state law limitations on the use of such data and implement security measures to prevent its misuse.
Several US states (Illinois most prominently) restrict the use and regulate the storage of biometric data. (6) A meta-employer tracking productivity of its meta-workers through eye movement or heart rate risks violating these laws if they fail to give proper notice and obtain meta-worker consent to collect such information, or if they fail to protect such data or store it as required by law.
Meta-employers must also consider whether meta-workers have the right to opt out of their personal data collection, whether and how to consent to such information being sold, and whether this data could be evidence against them in a lawsuit. Biometric data may conflict with recorded work hours, creating wage liability. It may also provide physical evidence corroborating a meta-worker's complaint of work-induced anxiety. Employers in the metaverse should also develop policies and procedures in the event of data breaches, just as IRL businesses should do, but they face the added challenge of determining to which state(s) they must provide notice of a data breach and how to inform users of the incident and the company's remedial steps. Meta-employers should also be mindful of corporate espionage risks posed by unauthorized users obtaining confidential or proprietary information from insecure meeting rooms or using spoof identities.
Far from the final frontier
If your takeaway is that we have asked more questions than we have answered about employment in the metaverse, you are in good company. As with any new technology, it takes regulators and courts years to catch up with the development, so meta-employers, meta-workers, human resources professionals and legal practitioners will continue to operate for some time in a state of uncertainty.
But it is not all grim news. The metaverse presents tremendous employment opportunity as well. After years of remote working leading to employee disengagement, the metaverse offers an alternative remote work scenario, one in which colleagues can gather and interact not as little boxes on a Zoom or Teams screen but as co-working avatars. Meta-workers can meet around virtual conference tables, join virtual department lunches and happy hours, conduct interactive trainings, lounge in virtual breakrooms, "bump into" each other in virtual hallways to enjoy the small talk that fosters camaraderie, and track attendance in a less intrusive manner.
New hire and employee training can be liberated from dull webinars and replaced by engaging, interactive and adaptable training to meet the needs and address the questions posed by avatar attendees. Office layout is no longer a binary choice between cubicles and open spaces; in the metaverse, the office can be endlessly reconfigured, redesigned and reimagined. In place of dreary institutional paint colors on the walls of dreary institutional office spaces, now virtual meetings can take place on a virtual beach, in a virtual pirate ship or on the virtual moon, limited only by creativity (and good judgment). (7)
The metaverse may also help to improve equity in the workplace. Employees who are reluctant to contribute during in-person meetings because of developmental challenges, emerging fluency, social anxieties or internalized bias may feel freer to contribute in a virtual environment. Conversely, "oversharers" may be muted to give others an opportunity to speak. Users can gracefully exit awkward conversations or avoid co-worker avatars prone to lengthy gossip sessions in a way impossible in the physical workspace.
Meta-workers may choose to disclose personal details such as age, gender identity or pregnancy only if and when they choose to do so. Employees who request remote work arrangements due to a medical condition, disability or caretaking responsibilities can still experience community and collaboration with their co-workers. By limiting the number of hours a user can be continuously logged into the workplace, meta-employers also can reduce burnout, manage labor costs, and take definitive steps toward reinforcing work-life balance.
Prudent employers entering the metaverse will balance the tremendous possibilities these platforms present and the legal uncertainties they create. Careful consideration of IRL employment issues at the earliest stages will serve meta-employers well. As Neal Stephenson wrote in the 1992 science fiction opus, Snow Crash, in which he first coined the term "metaverse," "Interesting things happen along borders – transitions – not in the middle where everything is the same."
Employment law has always been made along the borders, during the transitions, and its application in the metaverse is the next logical frontier.
Footnotes
5, https://www.ft.com/content/9463ed05-c847-425d-9051-482bd3a1e4b1
6, See Illinois Biometric Information Privacy Act, 740 ILCS 14 et seq. 2008
7, More creative workplaces envisioned at https://hbr.org/2022/04/how-the-metaverse-could-change-work