Strategy
NEWS ANALYSIS: Should Envestnet Be Worried?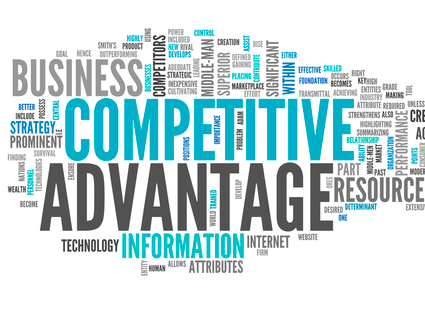 This news service delves into what has been a tumultuous year for Envestnet, one of the largest players in North America's wealth management space.
(Article repeated from yesterday.)
AssetMark struck the latest blow against the Envestnet juggernaught last week, snapping up Adhesion, a nearly $10 billion TAMP, giving the aggressive Chinese-backed company about $100 billion in client assets.
"Envestnet was asleep at the wheel to let that much AuM go to a major competitor," said industry consultant Tim Welsh, chief executive of Nexus Strategy. "There's definitely blood in the water."
To be sure, it's been a tumultuous year for Envestnet.
The giant back office outsourcer's stock has fallen 37 per cent from its 52-week high. A highly anticipated sale of the public company to private investors never materialized. After months of corporate intrigue, co-founder Bill Crager solidified his hold on the top job with Stuart DePina, an erstwhile successor, retreating to the sidelines.
With little warning, Envestnet abruptly moved its corporate headquarters from Chicago to Crager's backyard, suburban Philadelphia. And last week the company unveiled a major restructuring, creating new business lines for solutions, data and analytics and wealthtech. Adding to the corporate drama, top two top executives are reportedly on their out: chief product officer Brandon Rembe and chief client success officer Andina Anderson.
While Envestnet remains the industry's turnkey asset manager provider with over $200 billion in assets and a major player in outsourced back office fintech services, it is facing increasingly direct and hard-hitting competition from ambitious rivals, most notably AssetMark and Orion Advisor Solutions.
Losing market share?
"Envestnet is still the big dog in this industry that sets the pace," said Alois Pirker, research director for Aite-Novarica's Wealth Management practice. "Acquisitions, however, have allowed AssetMark and Orion to catch up and possibly have a greater focus on certain industry niche."
"Envestnet is the behemoth," agreed Mike Wunderli, managing director for ECHELON, the investment banking firm that advised Adhesion. "They get the low hanging fruit. But are they at risk of losing market share? Absolutely. It's difficult to customize offerings, which leaves opportunities for competitors to customize and specialize."
Orion, led by hard-driving CEO Eric Clarke, is taking aim at some of Envestnet's most lucrative business lines, acquiring, in rapid succession, financial planning software vendor Advizr to compete against MoneyGuide Pro; turnkey asset manager Brinker Capital; portfolio analysis software developer HiddenLevers; and, most recently, CRM vendor Redtail, which will go up against Tamarac, a perennial cash cow for Envestnet.
Orion shines
"Orion has clearly been busy building out an end-to-end solution for advisors," noted consultant Joel Bruckenstein, president of T3 (Technology Tools for Today) and producer of the firm's widely attended annual tech showcase conference. "They've been doing really well and now have a lot of good pieces in place, but they still have some work ahead of them fully integrating all the pieces into one comprehensive solution."
While Envestnet still has the "broadest technology installation footprint," according to industry consultant Chip Roam, managing partner of Tiburon Strategic Advisors, Orion is "focusing more on single office RIAs, a fast growing market."
These moves have led to speculation that Clarke may be positioning Orion to go public with an initial public offering as an Envestnet competitor, but the recent market swoon appears to have diminished, or at least delayed, that possibility.