Strategy
Adding P&C To Separate Your Firm From The Pack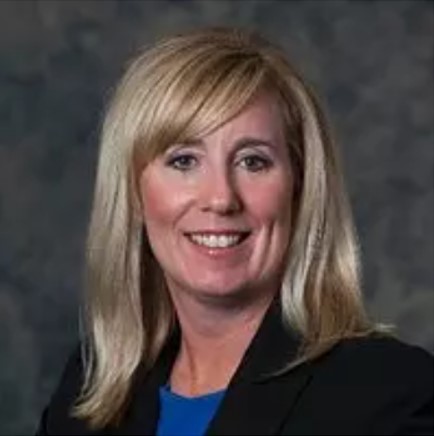 What benefits do property and casualty risk management bring to wealth managers in terms of their offerings? Here's an explanation from Atténuer Risk.
In this article from Kate Norris, managing principal at Atténuer Risk, she examines how multi-family offices and registered investment advisors can stand apart in an increasingly busy field. She writes about the value of property and risk casualty solutions within a firm's offerings and toolset.
More firms continue to enter the multi-family office and Registered Investment Advisor space, and as the field becomes increasingly crowded, the need to differentiate your firm becomes more critical. The basic blocking and tackling of investment management is not enough in a highly competitive landscape. Firms excelling in the space do so by adding financial planning, estate, and tax advisory, property and casualty risk management (P&C) to their service offerings.
When working with successful families, ensuring that the entire balance sheet is protected is critical. Offering in-house property and casualty services will allow you to manage the entire balance sheet risk and increase your client acquisition and retention strategy. Research conducted by Oliver Wyman and Chubb found that only 28 per cent of financial advisors address their clients' P&C insurance needs, even though 77 per cent of successful individuals want their advisors to provide that support. Nearly 40 per cent of respondents would consider switching to an advisor who provided property and casualty services.
A singular catastrophic loss, or an underinsured property loss can be the difference between meeting one's financial goals and starting over. As a financial advisor, you know what your clients have to lose. But do you truly know if the lifestyle and tangible assets side of the balance sheet is protected? Relying on someone who solely sells insurance policies without knowing the financial picture in its entirety, or who may not have access to the right solutions can potentially lead to unintentional consequences.
Properly managing liability, lifestyle, and tangible asset risks on the balance sheet requires a high level of attention, expertise, and guidance. Simply paying premiums is not enough. As an advisor, it is your responsibility to look at the whole risk architecture, employ mitigation strategies, and identify the right risk transfer solutions on both sides of the balance sheet.
There are three ways you can offer a P&C Solution and not all of them are equal. The three options are:
1. Add a P&C Specialist to your team;
2. Refer out to an insurance agent or broker; and
3. Outsource to a Risk Management Consultant.
While staffing and referring are the more dubious options, there are challenges to take into consideration before hiring someone or referring out to an insurance agent. If you want to provide high-level P&C services these are some key areas for success that need to be taken into consideration:
1.) High net worth insurance expertise;
2.) Scale;
3.) Licensing and compliance; and
4.) Seamless integration.
Adding a specialist to your team:
If you want to hire someone for P&C Services, talent that is knowledgeable of the risk management and resiliency needs of successful families is in short supply. Because working with high-net-worth individuals requires highly specialized knowledge, there is a limited number of insurance agents who are Certified Advisor in Personal Insurance (CAPI), Chartered Personal Risk Insurance Advisor (CPRIA) or Certified Personal Risk Managers (CPRM). These designations are for insurance professionals providing insurance and risk management services specifically to the high-net-worth clientele, and not many insurance professionals have invested the time to undergo additional training in one or more of these programs.
Additional requirements when hiring to staff a P&C expert:
- Individual will need to have their insurance license in all fifty states;
- Firm (entity) will need to have its license in all fifty states; and
- Some states will require the entity have an appointment with an insurance carrier.
Should you go through the trouble of obtaining insurance licenses for the individual and your agency, you will find that a one expert professional cannot provide the level of support each of your clients expects and deserves. As your firm grows, the team supporting clients will also need to scale.
Hiring a new team member also involves many moving parts and requires lots of resources. The hiring process, employee benefits, systems, payroll, and licensing use up a lot of time, money, and human capital.
Refer P&C out to an agent
When you refer P&C out to an agent, consistency in service can impact your clients' experiences. Referring business out means that your clients will receive varying levels of support depending on the agency service model. With many agencies being acquired, change is a constant. Remember, the insurance agent is compensated when they sell a policy, and the service structure is aligned to the transactions of policies.
If P&C is not integrated with your processes and procedures, you and your clients will be at the mercy of how the agency operates. That might not align with your service model. Furthermore, agency mergers and acquisitions can put agencies in a position where they must manage competing priorities. In 2020, there were 744 announced insurance agency mergers and acquisitions, up nearly 20 per cent from 2019. The private equity-backed/hybrid group of buyers continues to dominate the volume of transactions accounting for 70 per cent of agency mergers and acquisitions. This means that recommendations may be aligned with the insurance carrier(s) that pay the largest commissions and the highest contingency.
When it comes to making sure that clients have the proper level of support from an experienced professional who will act in their best interests, it is not a gamble you want to take.
An approach that works: Outsource to a risk and resiliency consultant
Outsourcing to a risk and resiliency consultant provides your firm and your clients the best of both worlds. Working with a consultant resolves the following issues:
1. Expertise on your team;
2. Scale;
3. Licensing and compliance; and
4. Seamless integration.
The right risk and resiliency consultant will bring with them decades of expertise serving families of exceptional wealth. Their firm will have the ability to scale and expand as you grow your firm. Additionally, individual consultants as well as the firm itself will be licensed to do business where your clients are located. Lastly, the most important thing your consultant will be able to do is to seamlessly integrate P&C into your new and existing client processes. Without integration, you and your team will play catch-up, and the service offering will not be the success driver you are expecting.
Adding additional services to offer clients can be filled with challenges and growing pains. Working with a team of experts to integrate a new service into your suite of services will pay for itself in new client acquisition and client retention.
Contact Atténuer Risk today to discuss how we can work together to integrate P&C into your client service offering, 312-525-5692 or info@attenuerrisk.com
Atténuer Risk, LLC ("Atténuer Risk") is an indirect subsidiary of BRP Group, Inc. (Nasdaq: BRP), an award-winning entrepreneur led and inspired insurance distribution holding company delivering solutions that give our clients the peace of mind to pursue their purpose, passion, and dreams. Our family of firms' best-in-class resources and diverse portfolio of services are innovating the industry by taking a holistic and tailored approach to insurance, risk management and employee benefits.