People Moves
Who's Moving Where In Wealth Management? – Baird, Kraken, Raymond James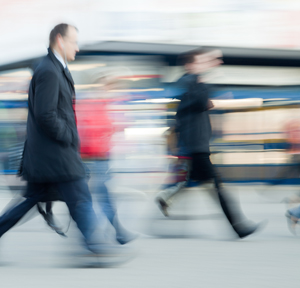 The latest moves and appointments in the North America wealth management industry.
Baird
Baird, the wealth, capital markets and investment banking group, has added the Arnold & Tai Group to its wealth management office in Denver, Colorado.
The three-person team comes to Baird from Wells Fargo and includes John Arnold, who will serve as a managing director and financial advisor and Jessica Tai, who will serve as a vice president and financial advisor. They will be supported by client specialist Lisa Peterson. The team oversees $275 million in assets under management.
Arnold brings close to four decades of industry experience to Baird. He attended the University of Wyoming and holds Series 7, 63, 64 and 9/10 Securities Registrations in addition to the Life and Health Insurance License.
Tai has eight years of industry experience and holds a bachelor's degree in business administration and finance from the University of Colorado Boulder. She is also an active member of the Colorado CFA Society.
Baird's Private Wealth Management business encompasses more than 1,300 financial advisors serving clients from over 160 locations in 33 states and has client assets of more than $255 billion.
Kraken
Kraken, the digital asset platform, has appointed Carrie Dolan, a financial services veteran in consumer fintechs and Fortune 500 companies, as chief financial officer.
Prior to this, Dolan worked at Tradeshift, a digital payments and trade finance platform. Before that, she served in leadership roles at Lending Club, Metromile, Charles Schwab, and Chevron.
Globally, Kraken's client base trades more than 100 digital assets and seven fiat currencies, including sterling, the euro, US dollar, Canadian dollar, Japanese yen, Swiss franc, and Australian dollar. The business was founded in 2011, and has more than 2,500 staff.
Raymond James
Raymond James has brought in financial advisors John Patat and Joel Gravina to Raymond James & Associates. They are based in Naples, Florida.
Operating as Focus Wealth Management of Raymond James, the team includes client service associates Stephen McLaughlin and Morgan Gatlos. They previously managed approximately $175 million in client assets at Morgan Stanley, serving an assortment of clients, including individuals, families, business leaders and more.
Patat began his 25-year career in financial services as an assistant trader for Prudential Securities in New York City. He later transitioned to an advisory role at Wells Fargo Advisors in 2003 before relocating to Morgan Stanley in 2012. Gravina, who has over a decade of experience in financial services, began his career as a financial advisor with Wells Fargo, remaining there for five years until joining Morgan Stanley in 2015.