People Moves
Who's Moving Where In Wealth Management? – Raymond James, Kingswood US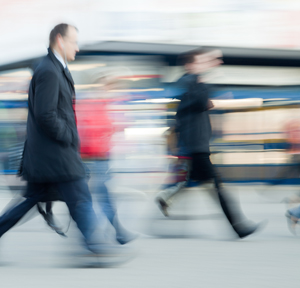 The latest moves and appointments in North American wealth management.
Raymond James
Raymond James has appointed Kevin Ruth as senior vice president of private wealth. He will be joining the firm at its St Petersburg, Florida headquarters.
With more than 25 years in the industry, Ruth has worked at Merrill Lynch, UBS and Fidelity. Most recently, he served as head of wealth planning and personal trust at Fidelity Investments.
In his new rule, Ruth reports to private client group chief operating officer Kim Jenson.
The firm's private wealth management solutions offer advisors advanced resources in estate and charitable planning, intergenerational wealth strategies, custom investment management solutions, cash management, lending, and risk mitigation strategies.
In addition to his professional experience, Ruth holds a bachelor of science degree from the United States Military Academy at West Point and a master of science in financial services from The American College. He has served in the US Army and is chair of the CFP® Board's Standards Resource Commission.
Kingswood US
Kingswood US, a network of wealth management firms that oversees more than $3 billion in client assets, has recruited seven financial advisors who collectively oversee $295 million in total client assets.
The advisors are Donald Kuhs, of Austin, Texas with $120 million in total client assets; Paul Lee and Namhee Park, of Fullerton, California, with $82 million in total client assets; Barry Waxler, of San Diego, California, doing business as Universal Financial Consultants, with $35 million in total client assets; Anthony Nardi, of Rye Brook, New York, with $30 million in total client assets; and Cynthia A Pulver and John David Jensen, of American Fork, Utah, with $28 million in total client assets.
Based in New York, Kingswood US includes two SEC-registered RIAs – Kingswood Wealth Advisors and Benchmark Advisory Services – and two FINRA-licensed broker-dealers – Kingswood Capital Partners and Benchmark Investments – that collectively support more than 200 financial advisors.