Investment Strategies
Truist Wealth's New Team Positions Clients For Uncertainties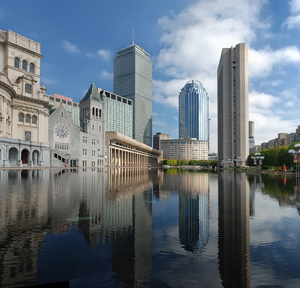 We talk to one of the senior figures who recently joined Truist Wealth about what's on clients' mind and the firm ambitions for the Northeast.
Inflation is weighing heavily on high net worth individuals' minds, with latest figures showing US consumer price inflation rising in August at a 3.2 per cent year-on-year clip, rising from 2.0 per cent in July. Energy prices are rising fast - for a number of reasons - and the days when inflation appeared to be a distant 1970s/80s memory are, it seems, coming back.
In this environment, when ultra-low/negative official interest rates don't compensate lenders for eroding money value and encourage a scramble for riskier, higher yielding assets, what sort of advice is out there?
"Many of our clients are asking about inflation and its implications on their portfolios. It is not the level of inflation to be concerned about, but it is likely to influence Fed policy in 2022. Our position is that some of it is transitory and some of it is more embedded, but it will allow for continued growth of the economy through more income for consumers. Clients can take advantage of this through [being] overweight in small capitalization stocks which are a value on a relative basis and can benefit from a growing economy," Kenneth Connors, wealth advisor at Truist Wealth, a Charlotte, North Carolina-based firm, told this publication in a recent call.
Wealth managers have been spelling out some of their ideas on what clients should do, depending on whether the inflation rise is a "bump" or something more enduring. (See more coverage here.)
Navigating clients around the planning and asset allocation reefs and shoals is only part of the task that Connors and Douglas Rogers (investment manager) and Beth Robillard (advice and planning specialist) bring to Truist. They recently joined the firm from Wells Fargo, to build out Truist's New England team capabilities.
Truist is the kind of firm that is able to serve clients' needs more comprehensively at a time when there is a premium on tailored advice and deep understanding of their risk tolerances and goals, Connors said.
Recent months have been busy for the firm. In early August Truist Wealth named Oscarlyn Elder and Keith Lerner as co-chief investment officers, succeeding Ernie Dawal who retired after more than 10 years with the firm.
Formed by the merger of US banks of BB&T and SunTrust, Truist covers financial segments such as retail; small business and commercial banking; asset management; capital markets; commercial real estate; corporate and institutional banking; insurance; mortgage; payments; specialized lending; and wealth management. In the case of Truist Wealth, offerings include investing/retirement; trust and estate planning; banking, lending and risk management.