People Moves
Who's Moving Where In Wealth Management? - RBC Wealth Management, Carson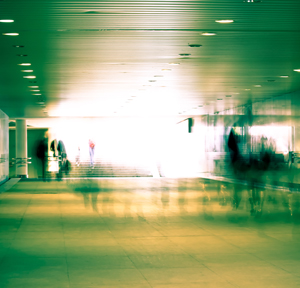 The latest senior moves in wealth and asset management from across the US.
RBC Wealth Management
Shareen Luze has been named head of culture and field experience at RBC Wealth Management in a newly-created role to bolster diversity and inclusion and overall workplace wellbeing at the firm.
Luze is a 15-year veteran of RBC and will serve on the firm's executive committee and on its diversity leadership council as part of the new role. She will report directly to CEO Michael Armstrong.
RBC said she will serve as the company's main champion of positive employee experience. Part of that mandate will be implementing a new diversity, equity and inclusion (DEI) strategy.
"Our people-centric culture has long been one of our key differentiators, but during the global pandemic it took on even greater importance," Armstrong said. "As head of culture and field experience, Shareen will help ensure that our people-centric culture of teamwork, respect and positivity is at the core of our strategy as we accelerate our growth in the US."
Luze joined RBC in 2006 as an associate general counsel, moving into human resources in 2008 to become US director. She took on additional responsibilities for workplace risk management in 2012, before being appointed head of HR in 2018. More recently Luze has helped oversee RBC's pandemic response, including creating a number of benefits for employees and their families during the health crisis. These included paid school closure leave, onsite worker compensation, and expanded benefits to afford access to virtual medical care.
Dynamic Legacy Planning, Carson
Dynamic Legacy Planning, the wealth management firm based in Greenfield, Indiana, is to work with Carson Partners as a platform.
The five-person team led by CEO and senior wealth advisor, Jason White, CPWA®, JD, AAMS®, has $55 million in assets under management. White, who has worked in financial planning for more than two decades, is also an estate planning attorney who does tax preparation. He began his financial services career with Edward Jones and Merrill Lynch before joining the Trust and Investment Management department at Greenfield Banking Company in 2009.
White has a BS from Indiana University, a JD from Indiana University School of Law and was admitted to the bar 2000. White is also a Certified Private Wealth Advisor (CPWA®) and Accredited Asset Management Specialist (AAMS®).
Although Dynamic Legacy Planning is a member of Carson Partners network, it remains independently owned with White fully empowered to make all business and operational decisions. Carson manages $17 billion in assets. Tax preparation services are not offered through CWM, LLC.